At iLearnERP we are committed to creating the best training solutions for our clients.
The Client:
B/E Aerospace is the world's leading manufacturer of aircraft cabin interior products. B/E Aerospace designs, develops and manufactures a broad range of products for both commercial aircraft and business jets. B/E Aerospace has an annual revenue of about $3.5 billion.
The Problem: B/E Aerospace was implementing EnterpriseOne software in an effort to consolidate multiple Enterprise Resource Planning (ERP) platforms into a single Global ERP. This initiative was part of a multi-year migration plan impacting users throughout the world. B/E planned to install JD Edwards for the first time and needed a Global Training Model that would be used to train current employees on the new processes/systems being impacted by this significant implementation. They also required that the training solution be a repeatable model that could be used on a go forward basis to train individuals such as internal transfer's and new hires on fundamental business processes.
The Solution: We developed Computer Based Training (CBT) utilizing UPK as well as Instructor Led Training (ILT) for global deployment.  Our team created almost 1,000 UPK's many of which included custom complex processes and EOne objects. In addition, we developed more than 40 unique Instructor Led Training programs for use by B/E's internal training resources. Our UPK's serves as B/E's primary mode of educating employees coupled with the Instructor led training programs that solidifies each component of individual learning.
This training development project successfully concluded in September 2015. The iLearnERP on-site training development team successfully completed all deliverables, receiving many accolades from the Senior Management team at B/E. The corporate Finance organization deployed our training solution to multiple teams within their functional area and confirmed the effectiveness of the training materials created. The overall training solution we developed for B/E Aerospace is just another example of our flexibility and effectiveness in constructing customized training solutions for standard business clients as well as more complex business environments such as B/E Aerospace.
The Client:
W.L. Gore & Associates creates innovative, technology-driven solutions making products from the most advanced medical devices, to high-performance copper, to optical signal transmission products, to high-performance GORE-TEX® fabrics. They are a growing company with 50-plus years of experience in the industry, and their annual sales top $3 billion.
The Problem: W.L. Gore contracted iLearnERP to create custom upgrade training solutions with a blended learning approach to meet the needs of their global and varied audience. The upgrade required training due to the significant change in user interface with the tools release and optimization features that users can leverage in day-to-day functions.
The Solution: The upgrade curriculum included live training, video recordings, webinar sessions and a variety of documentation. Video content UPKs were also created to support video content and provide 'click-through' opportunities for practice. Additional practice exercises were created for use in a Sandbox environment, along with a QRC (Quick Reference Card) and a 'how-to' screen shot documentation and FAQ (Frequently Asked Questions). Instructor guides that accompany documentation and videos were also provided for internal Gore trainers. The total solution can be grouped by target audience to meet the needs and level of detail appropriate for each group including the casual user, standard user, and super user, and can also be used in the future by new JD Edwards EnterpriseOne users.

The Client: As the largest provider of metal food packaging in the United States, Silgan Containers is trusted by America's most respected brands. They do more than $2 Billion in sales per year as a part of the Silgan Holdings family.
The Problem: Silgan acquires new facilities and product line quickly, and due to the constraints of the agreements must just as rapidly onboard them to JDE and other applications. The user communities are frequently lacking in computer skills and industry best practices. In addition, Silgan frequently upgrades JDE to stay on the latest release.
The Solution: iLearn has developed a rapid deployment model incorporating live instruction with on-the-job support and training to develop the new communities of users.  This live training is supported by UPK and online documentation so that learners have access to return to content and dive deeper as they become familiar with Silgan's processes.  For the most recent upgrade a web based solution was leveraged along with UPK in order to reach over 85% of Silgan's JDE user community. The audience was excited about the blended solution which allowed them to return to content and therefore better optimize the new features of the software.
The Client:
CSS International Inc. is an Oracle Platinum Partner that Industry leaders rely to help improve their operations and business processes today and chart out opportunities for success tomorrow. They provide flexible application and services options that range from full engagement management and outsourcing using CSS resources, to a combination of in-house/CSS team members, to staff augmentation to help you with projects that are smaller or require a short-term but specific skillset.
Oracle Enterprise Applications and Technology solutions are the most comprehensive in the world. CSS' exclusive focus on the Oracle product family sets them apart in both capabilities and results, and provides our clients with resources to protect their customer's investment.
The Problem: How to hire, train and retain the best JDE talent to continue to grow and provide the excellent level of service they are known for. CSS is an industry leader in finding and nurturing net new talent in the JDE industry, as well as numerous others. They are focused on the Millennials and needed a tool to help train them on JDE as effective and efficiently as possible.
The Solution: They bought a site license to the EOne Academy so each person in their organization had access to this proven JDE learning tool.
The Client:
Meritage Homes is the ninth-largest public homebuilder in the United States, based on homes closed in 2013. Meritage builds and sells single-family homes for first-time, move-up, luxury and active adult buyers across the Western, Southern and Southeastern United States. They do approximately $2 Billion in sales per year.
The Problem: Meritage contracted iLearnERP to accelerate the adoption and understanding of the new features in the JDE tools release.
The Solution: iLearn was able to divide the specific characteristics of the release into 7 major topics and then the iLearn team developed short videos on their screens with their data for these topics. The iLearn team also conducted 4 custom webinars that were used to update a user audience of over 200. The videos were then placed out on Meritage's intranet and are available for anyone in the organization. This effort was completed on time and within budget and Meritage management were impressed with the design and delivery of the effort.

The Client:
 Skanska, the world's 5
th
largest construction company, just completed a 5-year project to successfully install and run JD Edwards as well as HMC Cloud applications. They engaged iLearnERP to create and deliver a comprehensive end user training plan for their 1,600 users. We completed this project in July, 2016.
The Problem: To maximize the ROI of this installation, Skanska needed a complete, concise, scalable and sustainable training plan to ensure long-term success. Skanska's JDE application footprint includes the full suite of JD Edwards modules with additional non-JDE applications and thus, needed a hybrid training approach.
The Solution: For this project Skanska leveraged iLearnERP's expertise in the areas of UPK design, development and training management to best utilize the pre-built content from Oracle as well as create custom scripts where needed. iLearnERP filled these requirements with an expert team comprised of training project management, experienced JDE UPK developers and UPK production assistants who collectively prototyped a solution and developed 450 UPK topics for JDE as well as 37 for their HCM cloud applications. iLearnERP then trained Skanska project team members to also develop UPK and manage the training initiatives to success.
In addition, iLearnERP conducted a Train the Trainer program for their LDT (Learning Development Team). This included the creation of 20 ILT agendas and curriculums, videos and custom course catalogs. We also taught their LDT team of 25 people how to effectively deploy this content, along with UPK, to their end users in the following areas:
Bridge Project Overview
Introductions
Bridge Organizational Change Management
Bridge Training
Adult Learning – Methods, Types of Learners
JD Edwards – Navigation and Application Overviews
UPK – Activities, Modes, Quizzes
Knowledge Center
OCM integration into UPK content
Adult Learning – Delivery, Q&A, Communication
Classroom Execution
The Client:
 One of the oldest and largest privately held operations in the country, J.F. Shea Co., Inc. has earned a prominent position among construction companies. Built on a solid foundation, J. F. Shea Co., Inc. has inherited the family commitment to hard work and pride in a job well done.
The Problem: JF Shea is in the process of upgrading JD Edwards to release 9.2.  To assist users in making this transition and to ensure that they are optimizing new features available to them, Shea would like to provide a blended curriculum for their learner community.
The Solution: We worked with Shea to develop a comprehensive training plan that included using UPK simulations and training guides, as well as Quick Reference Guides, an overview video and Powerpoint presentations to be used during training at the various locations.
This custom upgrade curriculum provided multiple learning opportunities that maximized long-term knowledge retention.
Deliverables Included:
Course Agendas
Course PowerPoint Presentation
Navigation Quick Reference Card
Video Recording(s) covering all topics listed below
UPK course covering all 9.2 Foundations topics
Delivery

Web – 8, 2 hour sessions
In-Person Workshop – 4 sessions in AZ
In-Person Workshop – 2 sessions in Walnut, CA and 2 sessions in Irvine, CA
The Client
: El Paso County (EPC) encompasses Colorado Springs, Colorado and more than 2,158 square miles with a population of 896,053. While the western portion of El Paso County is extremely mountainous, the eastern part is prairie land. Pike's Peak and Garden of the Gods are two natural wonders to see there.
The Problem: EPC was upgrading JD Edwards from 9.0 to 9.2 and needed their UPK scripts uplifted to the latest version and to include new features and functionalities that would assist their end users. Given their like-for-like upgrade methodology, they wanted a 'quick, easy and cost effective' solution to get their users the net change information as efficiently as possible.
Our Solution: We leveraged our on-shore UPK production team to retrofit, or uplift, each topic to their new 9.2 specifications. We uplifted close to 450 topics in under six weeks! We alleviated the workload from their internal SMEs so they could focus on the configuration and testing of the upgrade. This helped their upgrade go smoother with an on-time and on budget successful go-live.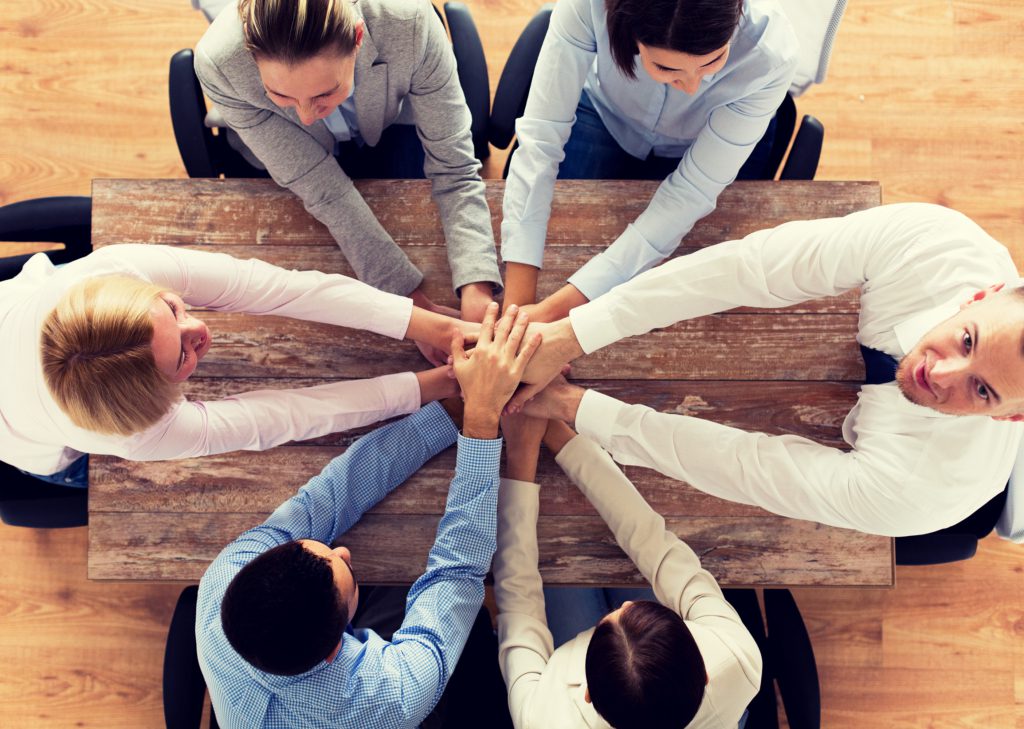 iLearnERP has done a great job of facilitating our E1 Upgrade webinars. I've appreciated having them do this for us and the feedback we're getting from the business has been very positive.
iLearnERP is CSS's go to partner for JD Edwards training. Their EOne Academy has innovated how we train and on-board new hires. We rely on iLearnERP for 95% of all our JD Edwards training and the EOne Academy is an integral part of our talent development program. Over the past two years CSS has hired close to 20 young professionals with little to no JD Edwards experience. iLearnERP is the JDE training tool to get these resources up to speed and ready for their first assignment. CSS also uses iLearnERP to keep our senior level consultants updated on the latest changes with the JD Edwards solution. With iLearnERP offering training on JDE's new UI, E1 pages, OneView, Cafe1 and net change training, CSS is able to offer our clients the most up-to-date JDE solutions.
iLearnERP has been instrumental in the development of all of our training materials and curriculums.
iLearn was invaluable in our training program. We were able to successfully go live with JDE due to their creation, instruction and guidance over our entire training curriculum. They are excellent instructional designers and trainers.
"The iLearn team did a great job recreating our UPKs. It was refreshing to work with a team that has a commitment to excellence and pays close attention to detail."