What a fun, exhausting and informative week it was! I had no idea the 12 hour days would run into cocktail parties into dinners into more parties with customers. I had so much fun meeting new people and discussing new ways in which the EOne Academy can add value to different organizations. But I definitely needed  nap!
Our main objective was to communicate and demonstrate the EOne Academy as the innovative, comprehensive online JD Edwards Learning University that it is. The EOne Academy has only been available to customers for just over a year; thus, there was a lot of excitement about this new, relevant JD Edwards learning solution that finally meets the granular needs of today's digital learners.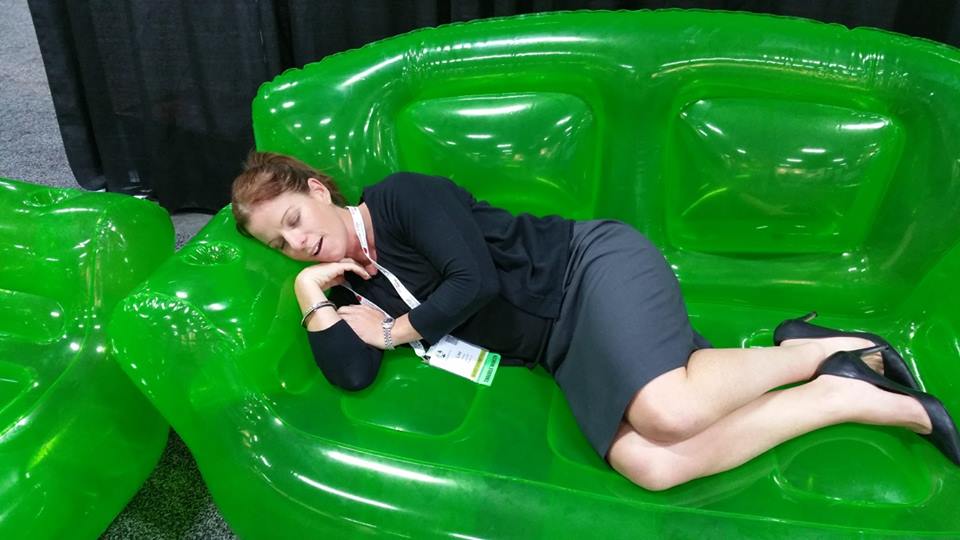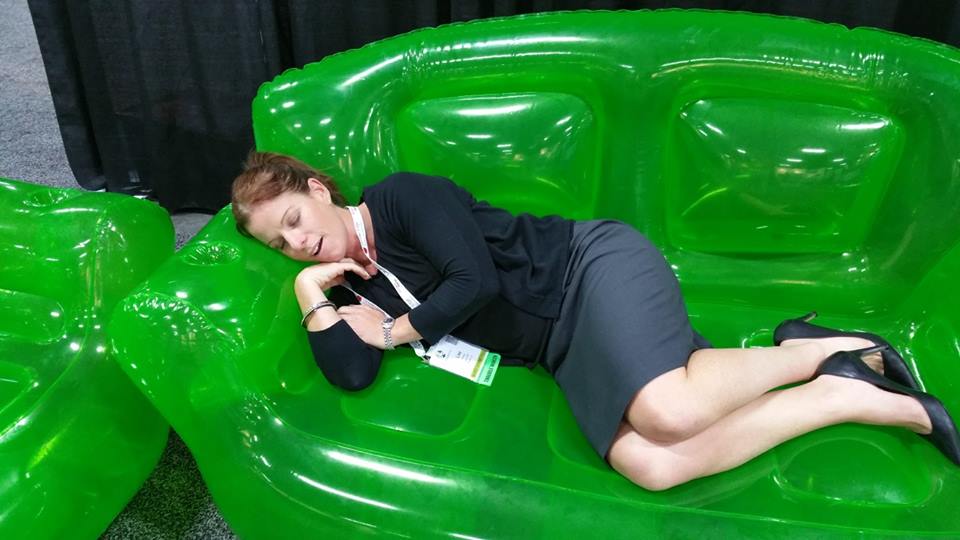 The overwhelming theme of Collaborate this year was definitely the need for more JD Edwards training. Quest International User Group highlighted this need in their Quest 2016 program that is geared at getting more of the JDE community involved in Quest as well as with other customers. Given the high demand for more training solutions, they have also formed a Training SIG (Special Interest Group) that we at iLearnERP are proud to be a part of.
This is a SIG with customers and users from various organizations across the world who are all concerned about this pressing need for more JDE training. Specifically, they are asking for more options, better priced, more availability and overall just better communication about what training options and solutions are currently in the market place. We met some great people from Axiall Corporation and Royal Building Products from Canada who shared their training pains with us. They desperately need a single source training solution to train new hires the foundations of JD Edwards, like a "JDE elementary school".  They were very excited to discover the EOne Academy and we hope to work with them in the near future to meet those needs.
So why is training so important and how did there get to be such a large gap? Well, if you purchased JD Edwards- or any ERP- you invested a significant amount of time, money and other resources to changing the way you do business. If you look at this as a 'one-time' investment, you will not get the most return on your investment. You HAVE to reinvest in training. However, training does not and should not have to cost you an arm and a leg.
But what are your options? After Collaborate 2012, Lyle Ekdahl and John Shiff came to us at iLearnERP (a JD Edwards training company with 20 years of successful training strategies and delivery) and asked us to create 'something to close the gap on effective and efficient training in order to grow the JD Edwards ecosystem and keep the customers' total cost of ownership (TCO) as low as possible." See, John and Lyle are brilliant business men. They knew if we keep the TCO low, then they will sell more products, there will be more need for consultants, more need for training and everyone wins.
So the EOne Academy was born as an alternative to the traditional classroom setting and on-site training which can be costly and not very effective or efficient. Together with Oracle and our other partners such as cd Group, Denovo and CSS, we are working together to close that gap one satisfied customer at a time. Collaborate was an excellent forum to meet new customers and partners who seek such effective and efficient training solutions and I look forward to forging many new partnerships in the future. I'm just glad I have a whole year to recover until the next one.
Like this? Please share.