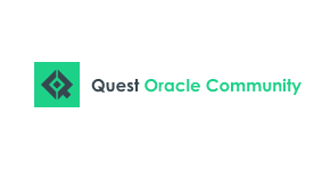 JD Edwards Day One – More About a College-Level or Certification Introduction to ERP
Join us for the session, JD Edwards Day One – More About a College-Level or Certification Introduction to ERP on Wednesday, October 26th from 11:45 AM – 12:45 PM MST.
In today's digital business environment, success depends on people that can support rapidly changing markets and regulations. How will you get new JDE talent on your team?
Discover how college students or job trainees can be better prepared to add value as new hires. "J.D. Edwards Day One" was developed together with the CFO of a "JDE" customer, and a professor at the Graduate School of Management of Kansas State University to provide students with hands-on introduction to ERP using Oracle's EnterpriseOne as the example software. iLearnERP provides the hands-on part and will join me in telling you our successes and exciting future plans. We will show you examples of pre-recorded, on-line course materials, exercises, and quizzes for this 15 lesson class that gives students an intro to ERP, UX-One, and then follows a sample company through GL/JC, Procurement/AP, Inventory, Sales/AR, and back to reporting and beyond to Digital Transformation.
See a college-level, hands-on ERP awareness class that inspires and equips a new generation to be savvy around ERP. See how new hires with this background can reduce your stress of bringing them up to speed on your ERP/JDE system. Get a bird's eye view of the J.D. Edwards Day One course — pre-recorded lectures, extensive supporting materials, executive insight video's, self-guided hands-on exercises, a student view of the iLearnERP End User Academy, on-line quizzes, term papers and final essay exams. See how your local higher education institution or non-credit business/jobs training program to get access through the KSU distance learning options and ERP/JDE facilitators. Hear ideas for expanding to future "Days" with more ERP scope.
Not registered for INFOCUS yet? Click here.