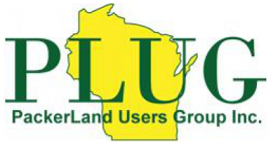 Packerland User Group April Meeting
This great event will be at the Oshkosh Corporation Global Headquarters Advancement Center at 1917 Four Wheel Drive in Oshkosh, Wisconsin. The day starts with breakfast at 8:15 and education sessions starting at 9:00 and after lunch we hope you stay for our breakout session!
The Insider's Guide to JD Edwards Archiving. Why should you archive JD Edwards Data? Understand all your options. Find out the drivers for archiving your JD Edwards data and how best to achieve it presented by Doug McCarthy from iLearnERP
Can you use JDE tools to remove old data? Do you have the expertise to develop your own tools and processes? What about an off the shelf product? Would a generic SQL based solution be suitable? Klik IT and JDEMart will guide you through how to find the right approach to archiving for your unique JDE data set. We'll share our JDE expertise to help you evaluate the different possibilities and to understand the benefits and short comings of each. Tackling years or decades of data build up can seem daunting. Asking the right questions upfront will put you in the best position. Leave this session with a clear understanding of how to select a safe and secure archiving response for your organization.
To reserve your spot, click here.