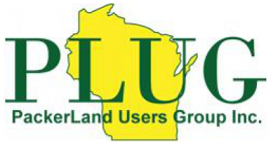 Packerland Users Group November Virtual Meeting Sponsored by iLearnERP!
The PLUG board invites you to join us for our November virtual meeting sponsored by iLearnERP. iLearnERP will be discussing using UX One tools to assist users in learning JDE! Following their presentation we will have time to do our favorite PLUG activity: NETWORKING! Networking will be facilitated by PLUG board members – play a game, have open discussion and WIN PRIZES! Don't miss this opportunity to interact with members of the PLUG group!
Agenda
2:00 PM CT -UX One Training to expand your training by iLearnERP
While some of us have been exposed to the UX One tools and gained an appreciation of the Citizen Developer concepts over the past several years, many of us have not yet leveraged these functions to help our user communities. Join iLearnERP's training team for a NEW take on these tools as they relate to assisting your users learn their JDE tasks and become self-sufficient in the system. We will dive into using Café 1 layouts and how they can be built to teach new processes and train users. We will optimize the Page composer as well as show the benefit of using E1 Pages to support your user's needs.
Objective 1: Learn to use the Page Composer
Objective 2: Understand how to use Café 1
Objective 3: Incorporate Citizen Developer concepts with UX One pages to enhance employee learning and link to existing training systems.
3:00 PM CT – Networking Game and Open Discussion!
Register here!