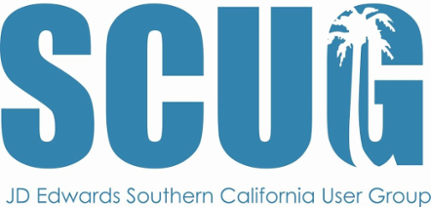 We are delighted to be a part of the Southern California Regional Users Group. "The purpose of the User Group (SCUG) is to foster networking and communication between users with similar experiences and challenges related to their Oracle JD Edwards software product lines in the Southern California regional area.  We meet regularly to share experiences and best practices relating to the use of EnterpriseOne and Worldsoftware products."
Come join iLearnERP this Thursday, September 24th in Carlsbad, California! iLearnERP will be exhibiting as well as presenting an educational session on blended learning with Angie Clarke from JDETips. The session, 'How Innovations in Blended Learning is Changing the Way we Learn' is at 10:00am, and will explore some exciting changes in learning, better explain blended learning and discover what it all means to be in the JD Edwards ecosystem.
iLearnERP's EOne Academy™ is one of these exciting innovations. It combines 24/7 on demand video learning from experienced consultants with a live E1 training environment, white papers, implementation guides, activity guides, and quizzes. Each user is also assigned a learning advisor that creates a custom learning path so they can get the most out of the time they spend. As life-long learners and teachers, we are constantly exploring the right blend of synchronous and asynchronous learning methods to improve training and retention, and to help you get the most out of your investment in JDE.  We hope to see you there.
Like this? Please share.