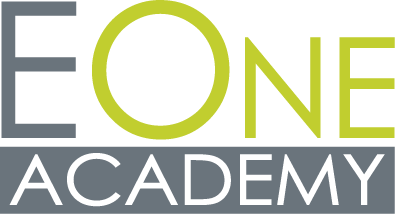 If you haven't taken a look at our EOne Academy course list lately you should check it out! We are always updating the EOne Academy with the latest content for our subscribers! You can take a look at the new EOne Academy course list here. If you are not already a subscriber, please reach out to us so we can show you a live demo and get you a temporary seat so you can check out the training for yourself.
We have compiled a list of the most frequently asked questions abut the EOne Academy if you are curious about this solution and what it has to offer:
What version of JD Edwards is taught?
The majority of courses are recorded on EnterpriseOne 9.2. We also have 9.2 Navigation live in our 9.2 environment, with additional 9.2 applications.  We have an extensive net change catalog that includes net changes from all tools releases to date.
Is the training live virtual or on-demand?
Our courses are all on-demand and available 24/7 on any device. You can watch them as many times as needed during the length of your subscription.
Why is the EOne Academy different from other training options?
Learn on your own pace and schedule on any device, anywhere and return to the material as often as needed. We used the latest research in short video knowledge transfer as well as Adult Learning Theory to create an effective and efficient learning model. You can go directly to the material/topic you need to learn. All the applicable white papers and supplemental info is conveniently located in each course to support your learning process.
How deep does the material go?
The EOne Academy is comprehensive and will teach you the core concepts and processes of each module. Although the depth may vary a bit per topic, we cover the concepts of each program as well as how to configure and execute each application.
Can this training be used to prep for the Oracle Certification Exams?
Yes! We work directly with Oracle to help write their certification exams. Thus, we model our quizzes, as well as the topics covered in our courses, after these exams.
Who is the EOne Academy intended for?
Oracle originally asked us to create the EOne Academy for new consultants. Our core audience is anyone that supports and configures the application including Business Analysts, internal IT departments and Super Users. The EOne Academy can also take end users to the next level for those eager to dive deeper into JDE and expand their knowledge and skillset.
What length subscriptions are available?
You have options with us. We currently offer 3, 6 and 12 month subscriptions for customers, but we can customize to your timeline and needs.
How much is it?
We sell the academy by per named seat. Please contact us at info@iLearnERP.com or 303-653-9210 for a custom quote. We offer significant discounts for 5+ seats as well as various site licenses with unlimited access for as many people as needed. We will work with you to fit into your budget and organizational strategy.
Can it be broken down and bought per module/topic?
Yes. You can buy just the vertical (Finance, Distribution, Manufacturing or HCM) you need. All verticals include the Foundations modules, OVR and other supplemental courses.
Can a seat be shared?
No. Each seat is assigned to a specific named user. Each user gets a custom learning path as well as individual reporting and tracking.
How much time does it take to get a new hire proficient in JD Edwards using the EOne Academy?
An average of 6-8 weeks. Several partners including Oracle themselves have utilized the EOne Academy to get a new hire up to speed with the entire JDE EnterpriseOne application. Most have reported a turn-around from on-boarding to field/job ready in 6-8 weeks. This time frame will vary based on how much time each person can spend in the EOne Academy as well as job role.
Is there anything specific for a JDE Partner?
Yes. We offer Project Lifecycle Management and Consulting 101; two Oracle designed courses that are offered by Partner Enablement. These courses have been recorded specifically for partners. We also have specific preparation learning paths designed in partnership with Oracle to help people pass the four functional  Oracle Specialization Exams. Please click here for more details.
Like this? Please share.