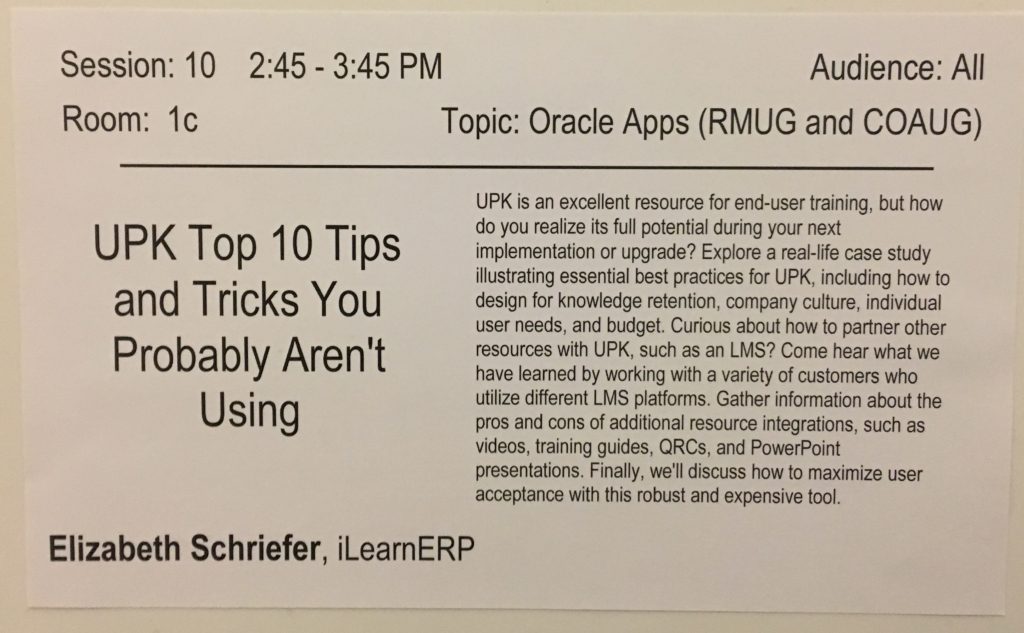 RMOUG training days was this week, and we enjoyed seeing everyone there. We presented, "UPK Top 10 Tricks and Tips you Probably Aren't Using" during Session 10 on Thursday, February 9th, from 2:45-3:45.
The Rocky Mountain Oracle Users Group describes training days as, "…an annual two-day, multitrack training event. This event showcases the latest in Oracle and other technologies and techniques; it attracts well-known speakers from around the world. There are novice and advanced topics. Attendees will be able to download all the white papers from the conference. The Exhibit Hall is full of companies ready to provide demonstrations of their products and services. Lunch and afternoon snacks for both days are included in the conference fee. With all that this annual event offers, it is one of the best training values available.
We hope to see you again next year!
Like this? Please share.