Skanska Cloud Applications and End User Training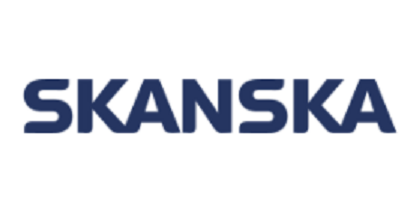 The Client: Skanska, the world's 5th largest construction company, just completed a 5-year project to successfully install and run JD Edwards as well as HMC Cloud applications. They engaged iLearnERP to create and deliver a comprehensive end user training plan for their 1,600 users. We completed this project in July, 2016.
The Problem: To maximize the ROI of this installation, Skanska needed a complete, concise, scalable and sustainable training plan to ensure long-term success. Skanska's JDE application footprint includes the full suite of JD Edwards modules with additional non-JDE applications and thus, needed a hybrid training approach.
The Solution: For this project Skanska leveraged iLearnERP's expertise in the areas of UPK design, development and training management to best utilize the pre-built content from Oracle as well as create custom scripts where needed. iLearnERP filled these requirements with an expert team comprised of training project management, experienced JDE UPK developers and UPK production assistants who collectively prototyped a solution and developed 450 UPK topics for JDE as well as 37 for their HCM cloud applications. iLearnERP then trained Skanska project team members to also develop UPK and manage the training initiatives to success.
In addition, iLearnERP conducted a Train the Trainer program for their LDT (Learning Development Team). This included the creation of 20 ILT agendas and curriculums, videos and custom course catalogs. We also taught their LDT team of 25 people how to effectively deploy this content, along with UPK, to their end users in the following areas:
Bridge Project Overview

Introductions

Bridge Organizational Change Management

Bridge Training

Adult Learning – Methods, Types of Learners

JD Edwards – Navigation and Application Overviews

UPK – Activities, Modes, Quizzes

Knowledge Center

OCM integration into UPK content

Adult Learning – Delivery, Q&A, Communication

Classroom Execution