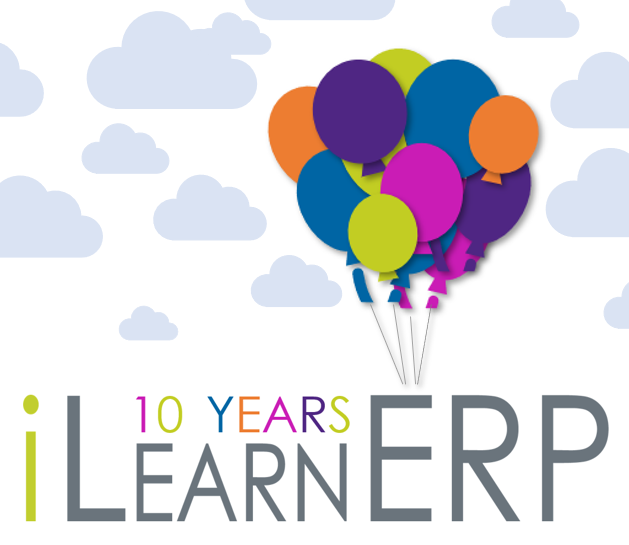 We're excited to be turning 10 this year! Our story begins in 2010 with our incorporation and we continue to grow as a company today. iLearnERP launched as a partnership between Elizabeth Schriefer and Karmen Berentsen. Our first offering in 2011 was ReportsNow DAS training. iLearnERP developed what eventually came to be known as DAS University, as well as delivered live workshops and report writing services. In 2012, iLearnERP launched further ERP training development services including blended solutions of onsite and virtual training, videos, UPK content development and onsite training delivery. From our inception, we also worked tirelessly to develop the EOne Academy, which finally launched in 2013. This online JD Edwards University filled a training gap in the Oracle EnterpriseOne space as a robust online training solution that was also accessible and easy to use. The EOne Academy has grown today to have over 30 modules and 800 courses with stand-up video instruction, screen cast demonstration, robust resources, customized learning paths, a live practice environment, quizzes and 24/7 access to a live trainer for support.
By 2014, Elizabeth Schriefer took over iLearnERP as full owner and by 2016 we expanded on our expertise of Learning Management Systems to provide centralized learning solutions that were customized for corporations. We continue to help organizations develop courses, manage employee training and track compliance with our modern Litmos-based LMS. We formally added change and communications to our training services in 2017, becoming "The People Part of the Solution" and eventually evolving to "The People Part of Your Technology" today. In 2018, we launched two more online universities, the End User Academy and the DWS Academy. The End User Academy is a single source online education center to train self-sufficient end users and was created to support new implementations, upgrades and new to JDE end users. The iLearn DWS Academy, which is exclusively available to customers of DWS to support their Dimension SwifTest and Dimension Focus software products, also launched in 2018 and has successfully supported DWS customers for two years. In 2019, we expanded our experience in UPK content development, uplift and training support to strategically develop employee performance support tools and services in addition to UPK, including tool evaluation, early project development, project management, methodology and best practices.
Looking to the now and the near future, we're continuing to grow our Oracle Cloud Applications training with customized training solutions that enable teams to optimize new features made available to them in the cloud with expertly designed training, adoption advocacy and flexible, ongoing support. We also continue to expand our roots to offer JD Edwards training solutions using the latest employee performance support products and by always keeping our online universities up-to-date with the very latest content. Our history as an online training company has prepared us well to support our customers with our expertise in online training as their learning needs grow and change in an ever growing virtual world.
Be on the lookout for some fun announcements and promotions from us as we celebrate our anniversary!
Like this? Please share.