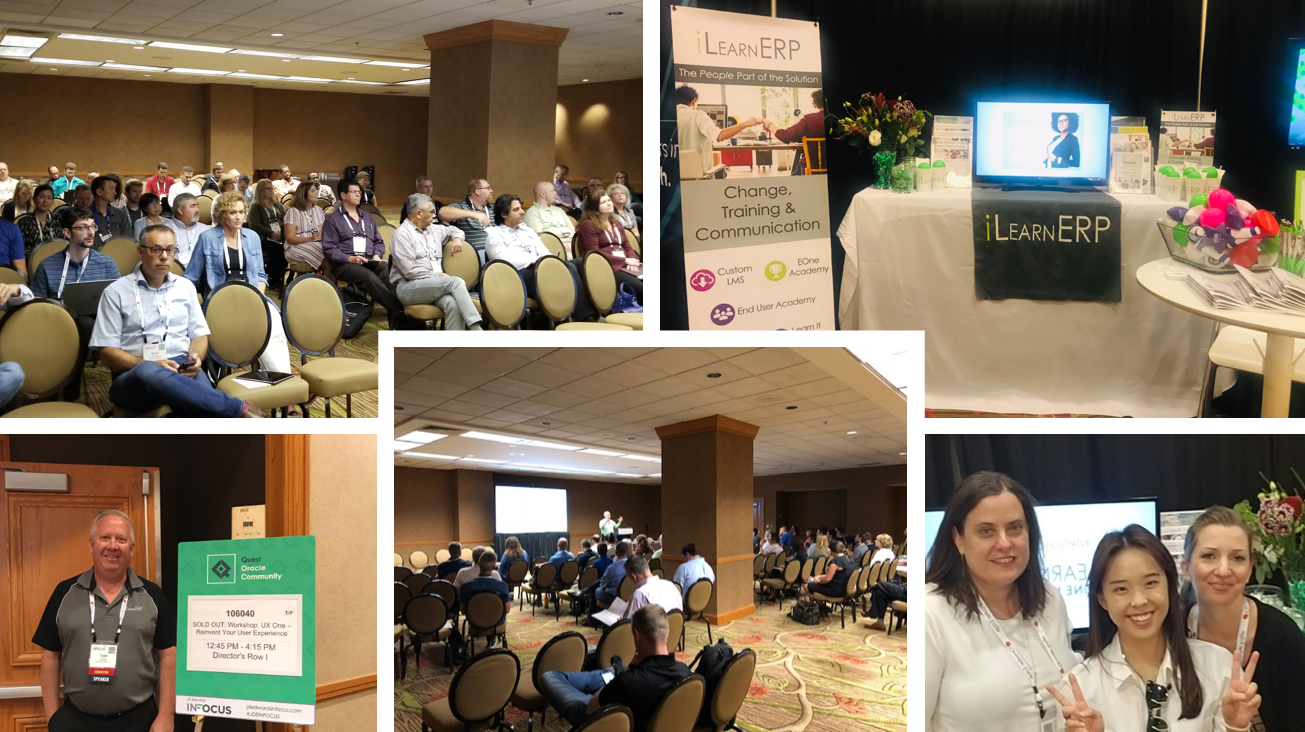 We love our JD Edwards community and had a great week at INFOCUS, and we hope you did, too! In this blog, we'll recap the week with some of our favorite highlights!
We kicked off the week with the Southeast RUG Social. What an awesome event at the 15fifty Restaurant and Lounge! We got to spend time with other SIGs on Tuesday and Wednesday at the Project Management SIG, the ERP training SIG, and the UDO SIG. We love being an active SIG member to stay collaborative on the latest in our JD Edwards community, from the technical to the functional to the strategic.
UX One was a hot topic at the event so we were thrilled to offer a sold out workshop called UX One – Reinvent Your User Experience. This hands-on workshop offered attendees the opportunity to follow along with the concepts and participate in practice activities. Deployment and management of UDOs were also taught along with how to promote user adoption within the organization. Attendees also connected to our E1 9.2 environment as well as the EOne Academy for further learning and training support post-conference.
In addition to our workshop and participation with various SIGs, we were also honored to present on UX One, as well as to present with Silgan Inc. on JDE integration across the globe. These presentations give us an opportunity to not only share our experience, but gain valuable feedback from the community.
Last but not least, we loved talking to customers and vendors on the trade show floor. This year we gave away Apple AirPods to one lucky winner, along with lots of goodies and candy of course! We love chatting with customers about their current training needs, initiatives, plans, and experiences in the JD Edwards space. We're committed to creating partnerships that offer valuable and long lasting support to our customers so that they get the most out of JD Edwards.
Like this? Please share.