Full Exam Preparation for the four functional Oracle JD Edwards Certified Specialization Exams
We partnered with Oracle to help create exam content, and our own eLearning solution, the EOne Academy, is aligned with the certification exam content.
How did we partner with Oracle?
Audience analysis to ensure that the questions had the appropriate level of difficulty for Oracle's implementation partners
Scoring or editing existing question for relevance and complexity
Creating questions for new functionality such as Fulfillment Management
A comprehensive peer review process to determine if the questions and answers are of high quality
Focus group testing and review to guarantee that the questions truly tested people's knowledge as an implementer of JD Edwards EnterpriseOne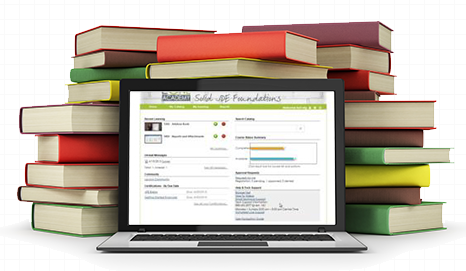 How can we help you prepare?
We offer full exam preparation for Distribution, Finance, Manufacturing and E1 Projects
Our online university, the EOne Academy, provides a blending learning solution approach with videos, quizzes, print resources, associated Oracle implementation guides, module case studies and a practice environment to help you prepare
We'll work with you to identify the scope of training you need and create a learner-centric experience
Our learning solution also offers reporting and tracking capabilities along with 24/7 personalized support from a learning advisor