Learner-Centric
Built on years of experience for the modern learner and available 24/7 on any device for on demand, at point-of-need training.
Intuitive
Easy to use online platform with search capabilities, role based learning paths, practice exercises and EOne process flows.
Comprehensive
Navigation, EOne Foundations, and EOne Processes including Citizen Developer core content and organizational structure.
Personal
Learning advisors are available 24/7 for assistance, learning path development, customizations, and live training support.
Engaging
Learn the why and the how of EOne with compelling video instruction for real-world training, tutorials, and best practices.
Robust
Learning outputs for all users, including job aids, QRCs, and documentation to take it and apply learning.
Capable
Interactive dashboard reporting, assignment and due date tracking, and points and badges to make it fun for teams.
Evaluative
Confirm your users got it with knowledge checks, exercises, and activities.
Learn it Live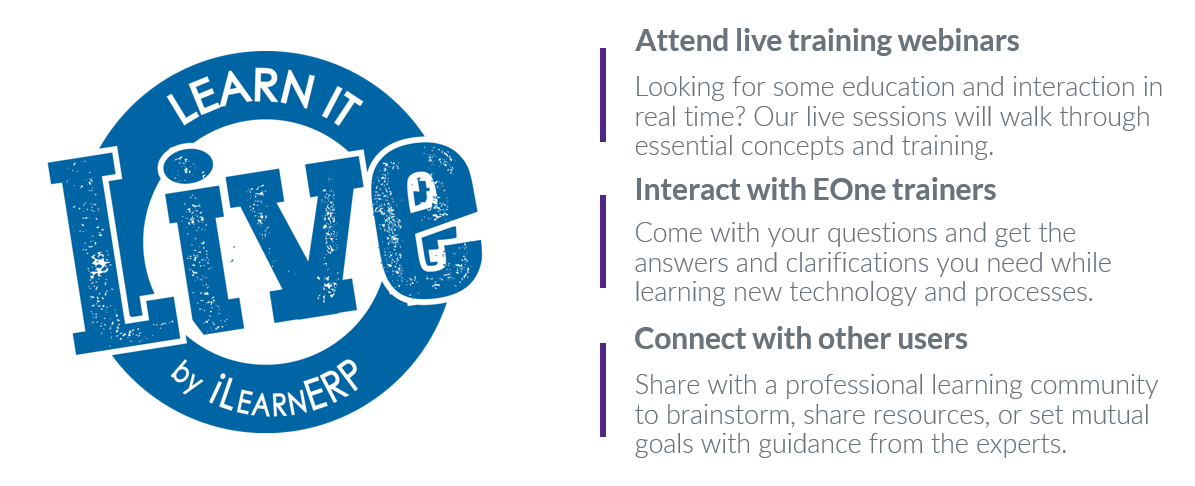 Tools Upgrade
Roll out just the tools features you are making available to your community. Enable all users to make the most out of the latest features with robust, focused training.
Major Upgrade
A fast way to get everyone on the same EnterpriseOne mission. Quickly train users on new features and process changes. This is useful during the upgrade testing and afterwards to ensure users are ready for the new functionality in the upgrade.
New Implementation
Quickly onboard testers and business users to your project. Tailor each team members learning path to their specific job roles and processes, avoiding confusion and complexity.
New User Training
Onboard users to your EnterpriseOne system without burdening your team. Handle employee turnover or role changes easily, including the ability to track training progress and ensure users are ready when they are needed.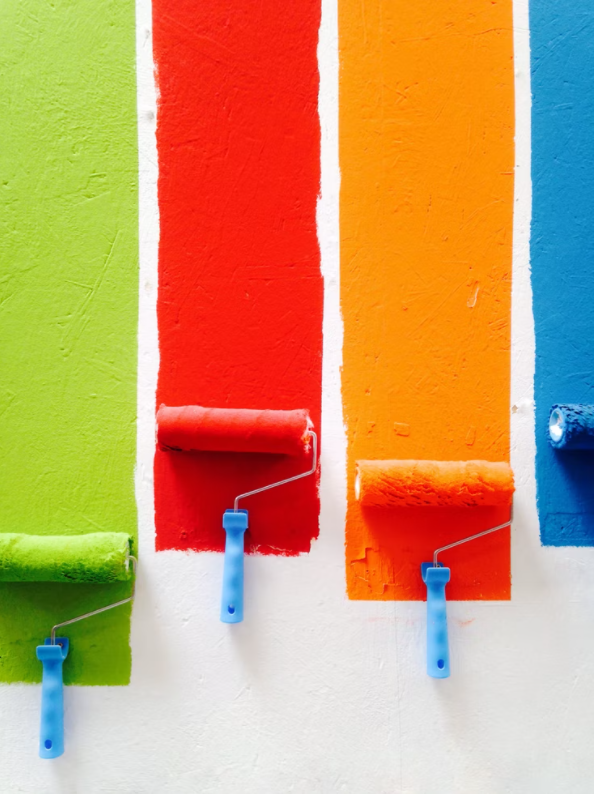 Add Your Content
Already have resources for your learners, or want to create more? We can include them.
Customize the Look
Want your own logo and corporate colors? We'll create the skin and use your screenshots.
Include Soft Skills
Need to train your users on soft or computer skills? We can include that in the package.
Power User Content
What about your power users? We can include content from the EOne Academy for support.
Customize the Content
Want our content personalized with your screens and your data? We can do that, too!