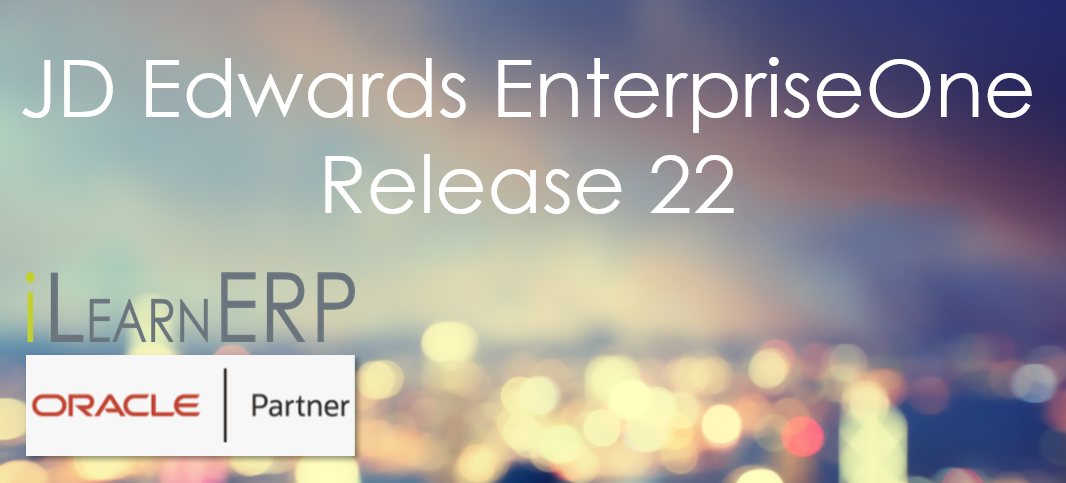 Just prior to the INFOCUS Dive Deep conference on October 11th, Oracle announced JD Edwards Release 22, saying:  "JD Edwards EnterpriseOne Release 22 includes new digital transformation investments focused on automating, optimizing and transforming your JD Edwards experience" (Quarles 2021).
Many of us are used to a different naming convention for JDE updates, so you, like myself, might have been surprised to see the announcement about these new features with this twist. LearnJDE explains the reason for the change in their FAQs by noting:  "Based on customer feedback, an improved release naming convention will assist in recognizing when Oracle delivers new features for JD Edwards EnterpriseOne 9.2. This new naming aligns with industry trends and better represents continuous innovation." Oracle will also carry this innovation forward with features after Release 22. With the announcement in April 2021, that Premier Support for JD Edwards EnterpriseOne 9.2 is available through at least 2032, Oracle will continue to release improvements and support their customers' long-term business strategies.
With better automation of manual tasks, customers who upgrade will get more data visibility and business intelligence that will help them to boost organizational transformation and keep them more agile and competitive. Noteworthy improvements include Logic Extensions, expanded Orchestration capabilities, and Workflow Studio. Several notable improvements were also made to the User Experience, including the ability to create external forms, to launch Orchestrations from Composed E1 Pages, and enhancements to form extensions. Various improvements were also made to System Automation and Platform that continue Oracle's initiative to support agility and security for JDE customers.
LearnJDE also breaks down the improvements with Release 22 by applications. Depending on your area of specialty and what opportunities your industry currently faces, these vertical-specific improvements may be significant and are worth a look.
Watch for more from us on Release 22 soon! You can also be sure to catch more about this release by signing up for BLUEPRINT 4D from June 6th – 9th in Las Vegas, Nevada. You can learn more about that event here.
Like this? Please share.