JD Edwards INFOCUS 2020 begins today, October 19th, and continues through October 22nd. We are excited to announce all of the places you can find us during the show!
First up today is our workshop, Late to the Party? It's Never Too Late to Begin to Learn and Leverage UX One and the Citizen Developer Tools! This session, (104590) is a hands-on workshop covering all the UX One Tools and UDOs from 12:00 – 4:00 PM. We will walk through the UDOs that make up the UX One Role Based Pages and explore each tool individually answering key questions along the way.
You can also find us at further sessions each day, and in our booth for some special opportunities to learn! We're offering free demos and presentations, and a chance to win a 2-Pack Wifi Extender and Signal Booster for your home office with Questopoly! Plus, schedule a demo with us any time in October for any one of our products and we'll send you an iLearrnERP 10th Anniversary goody box! Check it out: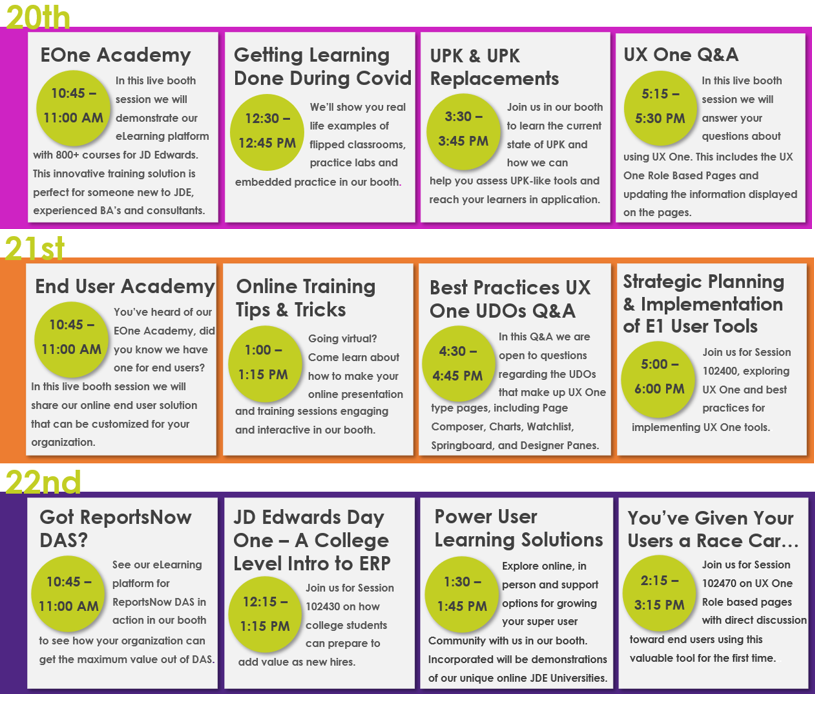 Like this? Please share.