Custom Learning Management System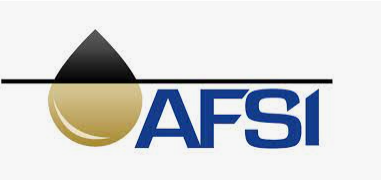 The Client:

Established in 1986, AFSI manufactures liquid filters using automated, computer integrated manufacturing techniques.  These filters are used in oil, fuel, and hydraulic applications.  AFSI is a joint venture of Caterpillar, Inc. and Donaldson Company, Inc.
The Problem:

AFSI is live on JDE EnterpriseOne and needed a delivery system to centralize learning content and automate portions of their training initiatives. There are two user communities: one in Champaign, IL that is established with a few job roles that have frequent turnover and the second in the Czech Republic that has significant learning opportunities and a need for process standardization. Prior to implementing the custom LMS solution with iLearnERP in 2019, learning content was deployed via internal shared drives, live training, and shared documentation. The AFSI team wanted to leverage additional mediums (videos and webinars), incorporate eLearning tutorials, and use electronic records for 

live

 learning and eLearning trainings

.
The Solution:

iLearnERP built the

 AFSI Litmos site (ATLAS)

 

with a blended content model that combined iLearnER

P's End User Academy course packages, ReportsNow content, and custom built AFSI content. ATLAS is licensed and technically supported by iLearnERP and managed by AFSI.  

AFSI uses ATLAS to deploy new hire orientations, document maintenance and updates, and annual and monthly safety trainings to its United States and European employees.

 

ng a UPK replacement tool as well as through the process of discovery of project needs, training and curriculum design. In addition to partnering with Oshkosh Defense to determine training standards and customizations, we also developed and delivered a SME training program. During training, SMEs learned how to use the tt performance suite to record system processes. The recordings were then updated with learning best practices and repeatable standards. The workflow options in the tt performance suite enabled us to easily partner with Oshkosh Defense to track topics from an unrecorded state, to recorded, produced, reviewed and approved.