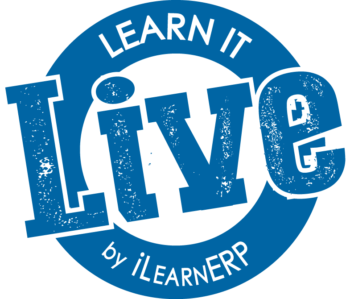 Our next JD Edwards EnterpriseOne live webinar training begins again on July 28th! We make these sessions available to our EOne Academy subscribers, who can login to the EOne Academy and access these webinars by clicking on the Live Sessions tab. Not a subscriber? Contact us for more information on these sessions.
UX One – Creating Functional Cafe 1 Layouts – In this session on Thursday, July 28th from 1:00 – 2:00 PM MST we'll look at creating functional Cafe 1 layouts by adding applications, web pages and charts into layouts. We will focus on using the other UX One tools to make Cafe 1 layouts operate with the necessary fields optimized for using layouts that solves task completion issues. This includes the use of customized grids, personal forms and list extensions. This session will start from the beginning to create layouts and continue on to tips and tricks for experience users.
Manage and Understand Errors and Warnings in JDE EnterpriseOne – In this session on Thursday, August 25th from 1:00 – 2:oo PM MST we offer common examples of the types of error messages and warnings JDE displays:
Warnings come as a result of either anticipating incorrect data entered, entering data not recognized but accepts, and auto-generated messages – such as checking your header data before clicking OK.
When looking at errors we will emphasize understanding why they appear, how to categorize the type of errors and then offer one or two preventative measures to battle errors in the future (such as a troubleshooting QRC).
Introducing JDE Quality Management – In this session on Thursday, September 22nd from 1:00 – 2:00 PM MST, we discuss the Quality Management system in JDE EnterpriseOne, which helps users record and manage data that relates to the material quality of the products. We will cover a typical process involving Quality, including reviewing tests set up for review, will discuss Quarantine Statuses in QM, review and discuss test results and get preference profiles set up for clients who use Quality Management. All items covered are related to multiple Distribution and Manufacturing processes.
Like this? Please share.