With the start of the new year (and new decade!), we want to celebrate the best of the EOne Academy.  Since the launch in 2013, we've built over 900 courses to teach EnterpriseOne applications and have enjoyed supporting thousands of learners for their JDE training needs. We've tallied the most popular courses in each EOne Academy application area and highlighted a few of our personal favorites. Check out the list of EOne Academy Favorites!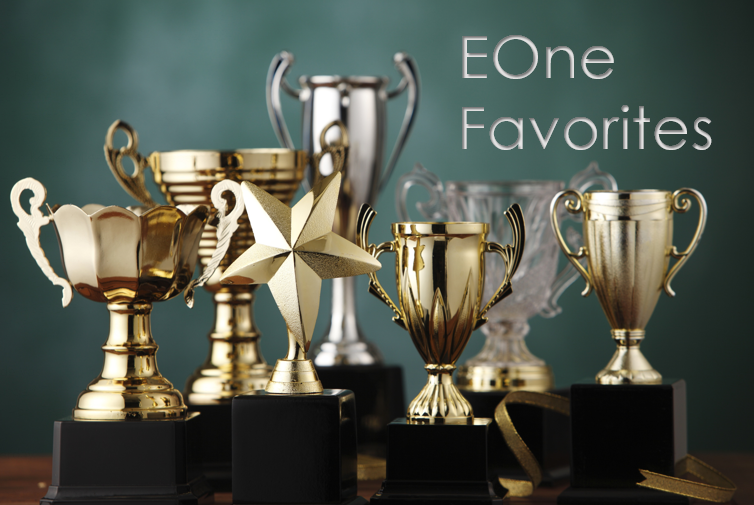 Favorite Citizen Developer Course: Form Personalization
A personalized form allows you to customize the fields, field sizes, and arrangement in the header of an application. In this course, we teach you how to access and use the Form Personalization Manger to set up, publish, and use a personalized form.
Favorite UX One Course: Create UX One Roles
In this course, we show how to create UX One Roles in EnterpriseOne. We highlight a sample role and then use the UX One Roles User Guide to build the Accounts Receivable Manager role.
Favorite Orchestrator Course: Create a Form Request
A form request is an orchestration component that enables business transactions in EnterpriseOne. In this video, we teach you how to create a form request for a customer credit hold.
Favorite Foundations Course: Rules of JDE
Consistencies that exist in all modules and all verticals make JDE easy to use. This course discusses those rules for JDE and how they can be utilized for your business.
Favorite Finance Course: Journal Entries
In this course, we teach how journal entries are automatically recorded in the general ledger and introduce manual journal entries. We highlight the 3-tier process of entering, reviewing, and posting a transaction within a batch and finish by demonstrating how to create a journal entry in the system.
Favorite Distribution Course: Item Master
In this course, we provide an overview of items and explain the relationship between the item master, item branch plant, and item locations. We also discuss the information captured in the item master and review an item in the system.
Favorite Manufacturing Course: Shop Floor Control Setup
In this lesson, we introduce you to shop floor setup, which typically follows Product Data Management (PDM) setup and involves manufacturing constants, item master/item branch settings, work centers, and the Shop Floor calendar.
Favorite HCM Course: Time Entry by Individual
This course teaches how to use the time entry system to record timecards for different types of pay. We review the different ways to enter information and demonstrate how to use Time Entry by Individual to enter timecards.
Favorite One View Reporting Course: Run One View Reports
In this course, we show how to create advanced queries and run One View Reports with dynamic filtering and with different format options. We also discuss how to change rows set within One View Reports.
Favorite UPK Course: Library
In this course, we discuss the function and use of the UPK library. The library is the central location for content and the place where new content can be built. We show how content is stored, how to change the view, and how to create content in the library.
Favorite World to E1 Migration Course: Navigating the Platform
This course teaches how to navigate the EOne interface and how it compares to the World interface.
Trainer Favorite: Grid Customization
In this course, we show how to customize grids to support various job workflows and roles.
To learn more about the EOne Academy, click here, or contact us today for a personalized demo.
Like this? Please share.