A new year brings new content in both the End User Academy and the EOne Academy!
Starting with the End User Academy, we're excited to announce that we have 36 new courses! These new courses include 6 new courses in One View Reporting, 5 new Requisitions courses, 18 new General Accounting courses, and 7 new Payroll Inquiries and Reports courses. To view the newly updated course list, click here.
We're also always adding and updating the EOne Academy with the latest content for our subscribers! Along with our recently released content on UX One, One View Reporting, Grower Management, and Quality Management, we also have new Orchestrator content. This content will prepare users to create each of the components that can go into an Orchestration and then construct a complex Orchestration. These new courses include, Orchestrator Overview, Create a Watchlist Request, Use Form Extentions to Invoke an Orchestration and practice courses for recording a Form request and designing and running an Orchestration. You will also learn how the Orchestrator connects IoT data to your Business Data, integrates Third Party Solutions into EnterpriseOne, automates business processes, and monitors all aspects of your business. To view the newly updated course list, click here.
Whether you are an experienced or brand new user, the following map will help you navigate to success. With each stop along the way, users have a chance to develop new skills, reinforce understanding and stay up-to-date on the latest features and releases. Find your path to being a JD Edwards super learner!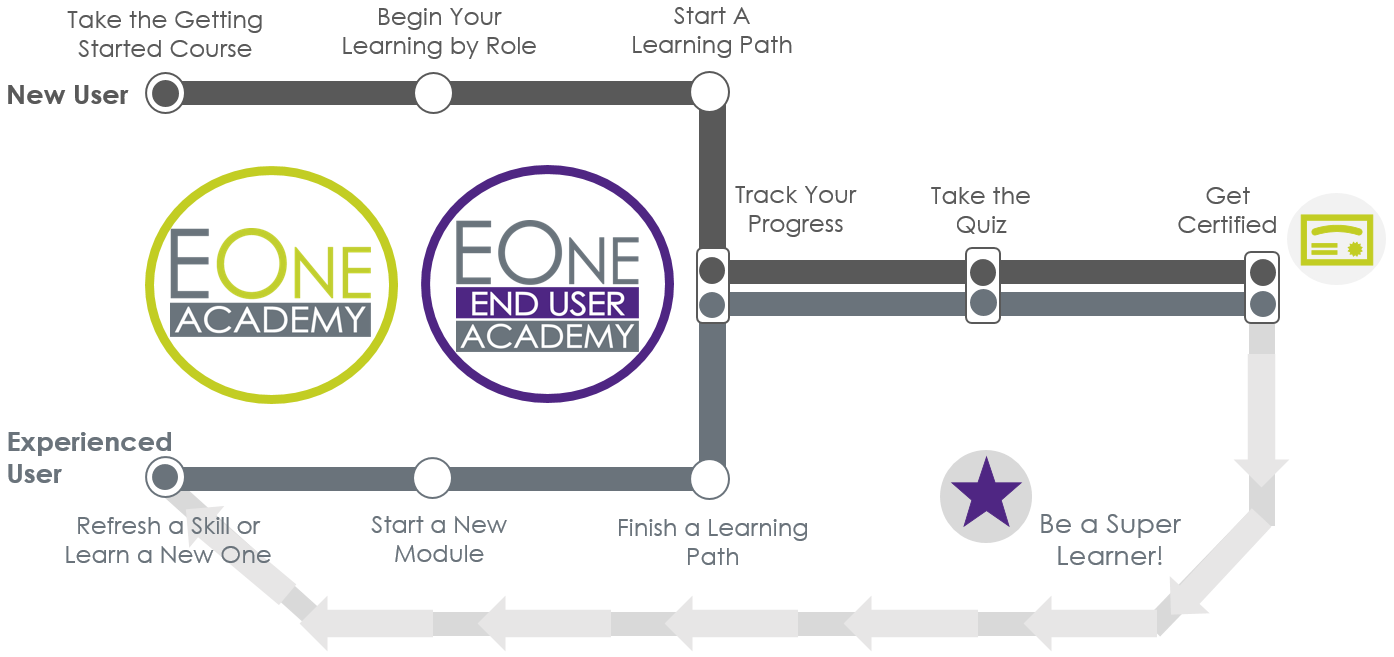 Login now to check out the new content!
Ready to start but not a subscriber? Contact us today for a personalized demo to see our innovative training solutions in action.
Like this? Please share.