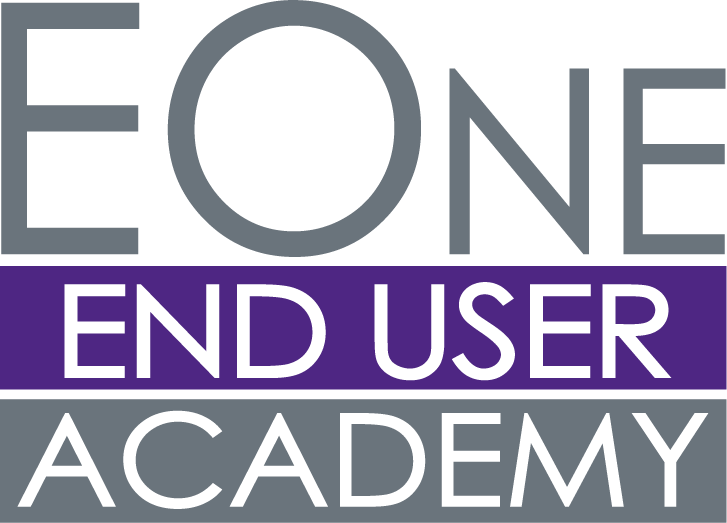 What's New in the End User Academy?
We're always updating content for on-time training.
New Capital Asset Management (CAM) Learning Path!
In this Learning path, end users will start with a video overview of CAM and then proceed through CAM 1, 2 and 3. CAM 1 focuses on Equipment, from how to create an Equipment Master record to reviewing Equipment Cost Analysis to transferring Equipment Locations and more. Next, in CAM 2, learners will see how to create Work Orders, enter time against Work Orders, review Parts Lists and Costs, issue Material and add Labor Detail to Work Orders. Last, in CAM 3 end users will learn how to set up Preventative Maintenance schedules, enter Meter Readings, perform Meter Changouts and Rollovers and inquire on Meter Readings. Each course also offers click through opportunities and a Knowledge Check. 
We've Added Over 115+ New Courses!
We're excited to announce that we've updated the End User Academy and now have a grand total of over 275+ courses! New courses include 15 new EOne Basics Courses, 25 new Procure to Pay courses, 40 new Order to Cash courses, and 36 new Plan to Produce courses. 
You can take a look at the newly expanded End User Academy course here. 
We've Added One View Reporting Courses!
In this course, end users will learn how to personalize EnterpriseOne 9.2 and work with and create One View reports. Courses include: 
One View Reporting Overview

Access, Run and Filter One View Reports

Create One View Reports Using the Databrowser

Create One View Reports with a Standard Application

Define Reports in the One View Manager

Promote/Publish One View Reports
New Requisition Courses!
Navigate to the Course Library to locate and access 5 new Requisition courses.
These new courses provide an overview to requisitions, show how to enter, approve and reject requisitions, and demonstrate how to inquire on requisition status.
New General Accounting Courses!
Our General Accounting learning path is now available! End users will confidently be able to maintain and ensure the accuracy and integrity of their organization's financial records. With 18 total courses, end users will learn the ins and outs of both the collection and the ledger of general accounting activity.
Courses include:  Enter a Standard Journal Entry, General Accounting Inquiries, Post a Journal Entry by Batch, Review a Journal Entry, Change a Posted Journal Entry, and Add an Account to the Chart of Accounts. 
New Payroll Inquiries and Reports Courses!
End users will now have access to the following courses:
Benefit/Accrual Inquiry

One View Pay History

Pay Stub History Inquiry

Payment History Inquiry

Payroll Inquiries and Reports Overview

Payroll Transaction Ledger

Time and Pay History Detail Report
Login to the End User Academy and check out the new content now!
Have a question? Email us.