Organizational Change Management for Global SAP and EPM Rollout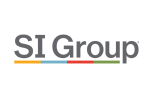 The Client: SI Group operates with over 3,000 people in nine countries across four continents. Their product offerings range from plastics, rubber and adhesives to industrial and pharmaceutical goods. With $1.4 billion in annual revenues, the company has the resources and conviction to maintain the highest quality, performance and durability across product lines. Dedication to these principles is shown by their award in 2021 of the coveted Gold EcoVadis Sustainability Rating. EcoVadis evaluates a company on four main categories: Environment, Labor and Human Rights, Ethics, and Sustainable Procurement. 
The Problem: SI Group underwent a global SAP and EPM rollout while absorbing and merging processes from a large company that they recently acquired. SI Group needed solid Organizational Change Management solutions to support a multi-wave implementation where learning would be developed and delivered in language across multiple locations and under condensed timelines. The deep structure of SI Group would be impacted by the technology-driven changes and consequently required iterative vision and strategy to address the upcoming challenges. 
The Solution: iLearnERP provided training strategy, curriculum development and learning guidance for the global SAP and EPM rollout. Governing the training delivery through the train-the-trainer model, we designed and executed training with solution architects and business subject matter experts. iLearnERP joined the organizational change management team to provide strategy and planning expertise and to direct the global training leads. We spearheaded the execution of tactical organizational change for content development and training specific details communicated to the organization; and led a matrix team of in-house business talent and external experts to produce and deliver our repeatable, global, human-centric program. 
The Result: iLearnERP kept training delivery, logistics, scheduling and coordination on target throughout the project enabling SI Group the opportunity to stay proactive in response to the global market-place and adaptable in the face of needed advancements and improvements. People drive and support meaningful change in an organization. iLearnERP's contribution achieved just that – successful user adoption of SAP and EPM around the globe, across the cultures and within each individual.