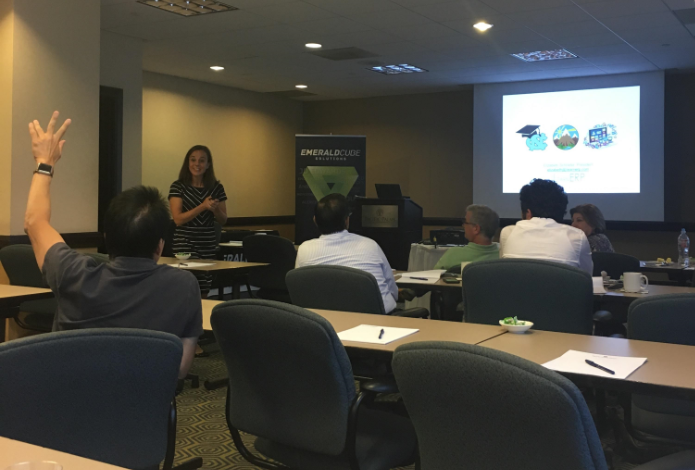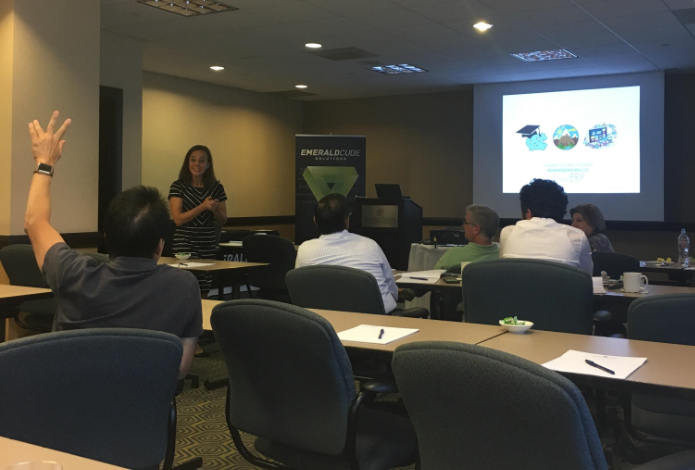 Today we were part of a free upgrade workshop in Los Angeles, California, with our partners EmeraldCube and AllOut Security. We had a fantastic time! We shared some of our training practices and lessons learned concerning how to support your user community during an upgrade through a focus on adult learning and learner experiences. We also shared how to assess the needs of your core team, SME's, and your end users, and select the appropriate methods to reach your entire audience.
We drew from several case studies from our experience with a wide variety of JD Edwards upgrade projects that include everything from new cloud applications, process improvements, basic navigation and new features, and even a World to EnterpriseOne 9.2 upgrade. You name it, we've done it! We bring our years of experience and continual learning to JDE modules and JDE tools such as UPK to successfully design, develop and deliver the best training.
Are you thinking about an upgrade? Let us help! Contact us now at Info@iLearnERP.com to see what we can do for you.
Like this? Please share.