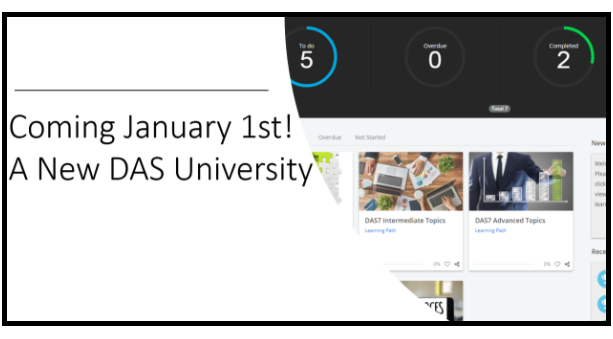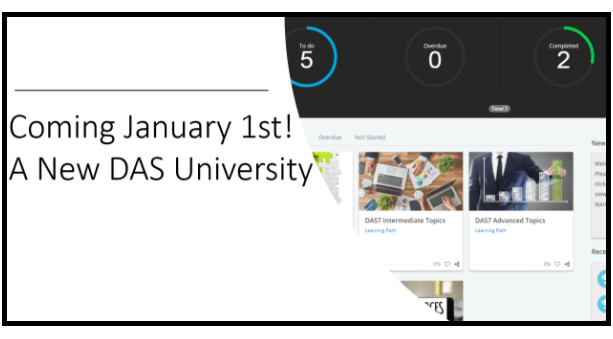 We are proud to announce a new experience in ReportsNow training – coming just in time for the new year!
A few of the new features include:
Full Cloud LMS functionality
Intuitive user design so users can easily locate Courses, Learning Paths and Resources
Reporting and compliance capabilities to track learner progress and course completions
Gamification features, including points and leaderboards for deeper learner engagement
And of course, our favorite features are still included:
Live webinar training offered on a monthly schedule for 10 hours of live web training each month
Over 150 short topical tutorials
Recordings of advanced webinars that build complex reports and cover advanced topics
One-on-one, 24×7 training support through unlimited Ask a Trainer assistance at info@iLearnERP.com
Watch a sneak preview of the new DAS University here.
Interested in becoming part of our DAS University community? Contact us here.
Like this? Please share.