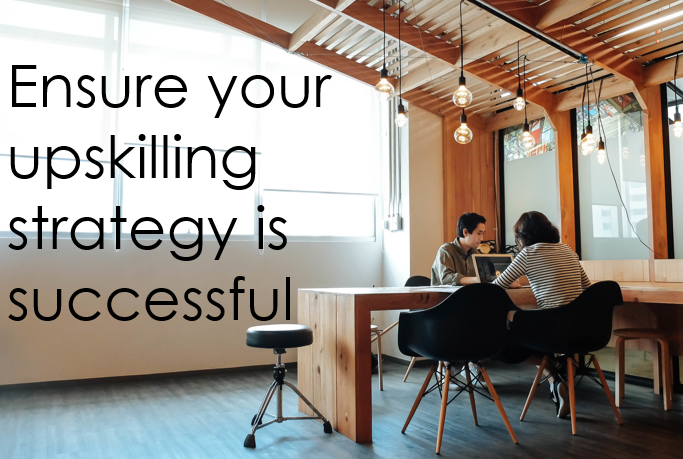 Last week Amazon announced that it plans to retrain 100,000 of its employees, essentially upskilling its workforce. The training methods appear to scope a variety of opportunities, from on-the-job apprenticeships to training programs that help employees succeed in its growing AWS cloud business. Upskilling is not a new concept for organizations, but rarely is it done on such a large scale. Amazon's efforts, like many companies seeking to bolster their workforce from within and retain key roles, will also help them to meet the disruptions resulting from rapidly changing technologies.
Upskilling employees through training has been shown to encourage employee engagement and retention. Not only can upskilling help organizations meet the demands of new technology advancements to stay agile and competitive but investing in training is far less expensive than replacing old hires with new hires.
Does your organization currently have plans to upskill your employees, or can you think of areas where your employees need to upskill or cross-train? No matter what skills you are looking to build in your workforce, there are several learning and development best practices to ensure that your upskilling strategy is successful:
Make new learning opportunities as readily accessible as possible. You might already know which employees will take advantage of further training, but some employees might surprise you with their eagerness to learn and grow.
Provide different types of learning opportunities to accommodate a diverse workforce. Not everyone learns the same so provide learning opportunities that are interactive, descriptive, and visual when possible.
Create appropriate rewards for employee efforts and give positive recognition for completion of new trainings.
Create a personalized plan when possible for individual employees to help target their growth within the organization appropriately.
Use a Learning Management System to offer flexible training that is still robust with a wide variety of the features that both users and managers crave, such as multi-media delivery, easy compliance tracking, assessments, microlearning, and 24/7 across-device access.
To learn more about how we can help with a customized training plan for your organization, and even host and customize your training in our LMS, contact us here.
Like this? Please share.