Blended Training for Core and Casual JDE Users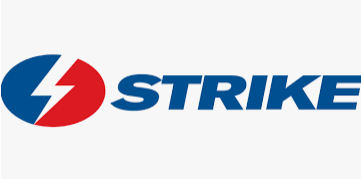 The Client: Strike is a leading pipeline, facilities, and energy infrastructure solutions provider based out of The Woodlands, Texas. Strike helps customers maintain the most complicated pipeline systems with their specialty support services. All services are maintained and recorded in JD Edwards EnterpriseOne 9.2.
The Problem: To adapt to net changes offered by a new implementation of JDE EnterpriseOne 9.2, Strike needed their end users to ramp up quickly on the latest in shared, integrated data. To support their core and peripheral (casual) users throughout multiple locations in the United States, Strike sought the help of iLearnERP to provide a blended learning solution for all employees assigned to enter department transactions into the new 9.2 system.
The Solution: Strike enlisted iLearnERP to create a blended learning strategy with simulated online training solutions, a Learning Management System (LMS) that included both training manuals for each course and related quick reference cards, and instructor-led training (ILT). Because of its working relationship with configuration consultants from CSS, iLearnERP set up one-on-one sessions with CSS consultants to record simulated transactions as they were directed by the consultants. For example, Lease Accounting training was developed in conjunction with CSS consultants to ensure accurate process simulations and consistency in blended learning. iLearnERP recorded system processes for simulations during ILT sessions to deliver full course curriculum for end users. The simulated recordings were converted into training manuals for live webinar sessions when the COVID-19 challenge halted further on-site classroom training.