Safety Training During Covid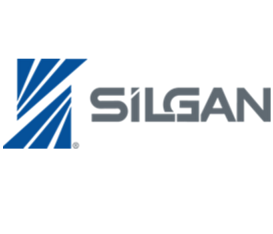 The Client: Silgan is a Connecticut-based American manufacturing company that is comprised of several

subsidiaries, including Silgan Containers, Silgan Dispensing Systems, and Silgan Closures. Silgan is a leading supplier of packaging for consumer goods products, specializing in metal containers, metal and plastic closures, dispensing systems, and plastic containers. Many popular food brands utilize Silgan's products, including Campbell's Soup and Friskies Pet Food.
The Problem:

Prior to the Covid-19 pandemic, Silgan delivered several safety trainings in a live setting. 

Extensive restrictions on live gatherings and social-distancing protocols made live training delivery impossible starting in Spring 2019. 

Specifically, environmental safety engineers needed to pivot from live delivery of its Department of Transportation (DOT) 

and Resource Conservation and Recovery Act (RCRA) Hazardous Waste Materials trainings to an eLearning delivery model.
The Solution:

iLearnERP worked with Silgan's Environmental Engineers to make its DOT and RCRA trainings accessible in the LMS. The Hazardous Waste and Materials Training course integrated the content and assessment required for DOT/RCRA compliance and was made available to all employees across all Silgan Containers plant locations.