World to EnterpriseOne 9.2 Employee Performance Support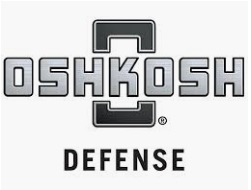 The Client: Oshkosh Corporation builds specialty trucks, military vehicles, truck bodies, airport fire apparatus, and access equipment.  Oshkosh Defense, one of the corporation's four business groups, acts as the sole supplier of medium and heavy tactical trucks to the U.S. Army and Marines.  Founded in 1917, they are a global organization with over $6 billion in annual revenue.
The Problem: Oshkosh had used the EOne Academy for basic JDE training needs since 2016, but in 2017, more users needed the resource to support a World to 9.2 upgrade. Oshkosh also needed to implement a replacement for their Oracle UPK training system. 
The Solution:  iLearnERP created three Oshkosh teams in the EOne Academy so that we and Oshkosh Team Leads could administer and support training goals for different groups of learners.  For those teams that needed targeted upgrade training, we assigned the World to EnterpriseOne Migration Learning Path.  In addition to having access to 800+ JDE training courses, these learners used the World to EnterpriseOne Migration Learning Path to track all changes in Finance, Distribution, and Manufacturing verticals.  Since expanding services for the Oshkosh group, the combined teams have completed over 2000 EOne Academy courses. 
ILearnERP also supported Oshkosh Defense through the process of selecting a UPK replacement tool as well as through the process of discovery of project needs, training and curriculum design. In addition to partnering with Oshkosh Defense to determine training standards and customizations, we also developed and delivered a SME training program. During training, SMEs learned how to use the tt performance suite to record system processes. The recordings were then updated with learning best practices and repeatable standards. The workflow options in the tt performance suite enabled us to easily partner with Oshkosh Defense to track topics from an unrecorded state, to recorded, produced, reviewed and approved.