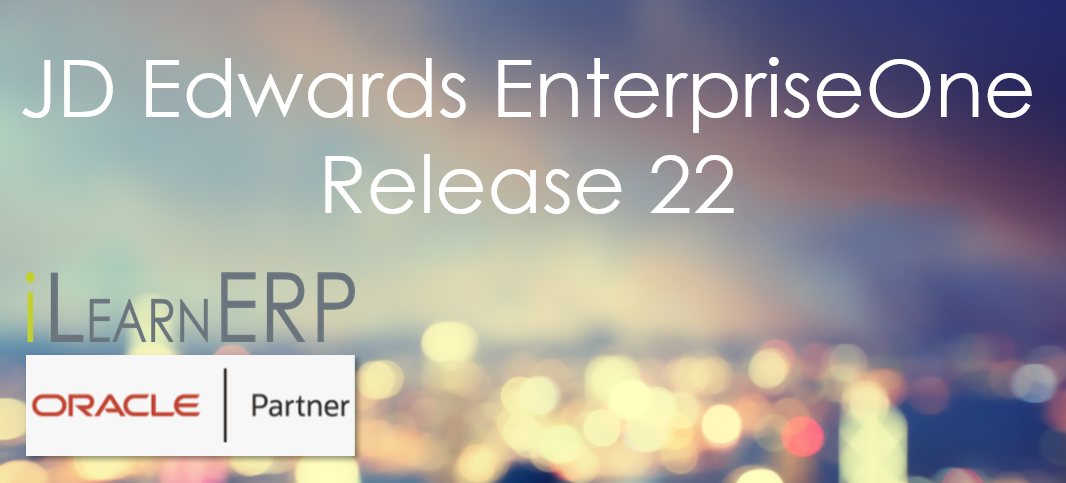 Have you kept up with the latest enhancements on JD Edwards EnterpriseOne Release 22? Release 22 has offered better automation of manual tasks and customers who upgrade will get more data visibility and business intelligence that will help them to boost organizational transformation and keep them more agile and competitive. Just prior to the INFOCUS Dive Deep conference on October 11th, Oracle announced JD Edwards Release 22, saying:  "JD Edwards EnterpriseOne Release 22 includes new digital transformation investments focused on automating, optimizing and transforming your JD Edwards experience" (Quarles 2021). JD Edwards has offered continuous Release 22 updates with announcements also in January, April and now this month, June of 2022.
Noteworthy improvements included Logic Extensions, expanded Orchestration capabilities, and the Workflow Studio. Several notable improvements were also made to the User Experience, including the ability to create external forms, to launch Orchestrations from Composed E1 Pages, and enhancements to form extensions. Various improvements were also made to System Automation and Platform that continue Oracle's initiative to support agility and security for JDE customers. With the latest release in June 2022, applications enhancements were made to Manufacturing, Financials, Localization and Digital Transformation.
LearnJDE breaks down the improvements with Release 22 by applications, and also now by release date. Depending on your area of specialty and what opportunities your industry currently faces, these vertical-specific improvements may be significant. You can check out the enhancements with their corresponding dates here.
Oracle has also announced that Release 23 is coming soon! Some previewed features that will be available include applying JD Edwards updates using the Web Client, allowing inventory locations to be put on hold, the introduction of the Address Book Map, password reset self-service and increased voucher match percentage.
Got JDE training? We offer online and onsite training for JD Edwards,  as well as our EOne Academy and End User Academy online training solutions. Contact us today to see how we can help your users get the most out of your investment in JD Edwards!
Like this? Please share.