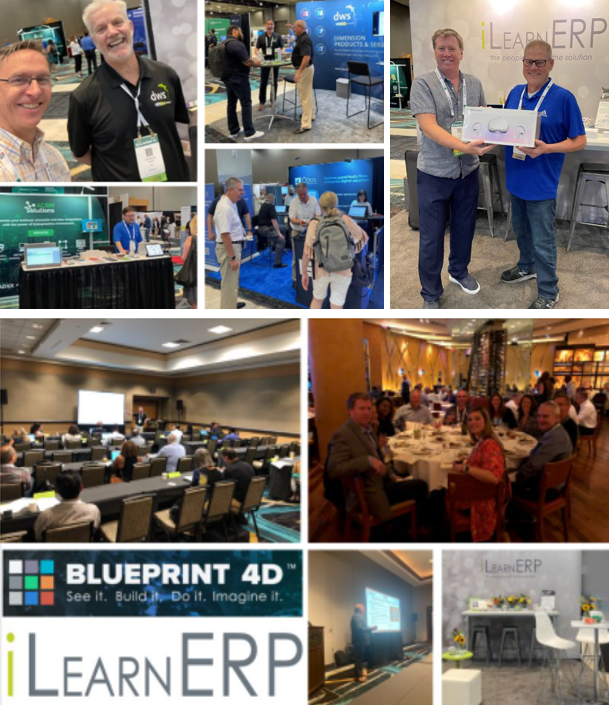 It was so wonderful to be onsite at a conference again and we had a great time at this year's BluePrint 4D event! This event kept us and our customers in the loop and up to date on the latest technology insights and product advancements for JD Edwards, PeopleSoft, Oracle Cloud apps, Oracle Database & Technology and Oracle Commerce and we were very thankful to be a part of this year's conference.
We began the week as a proud sponsor of the BluePrint 4D RUG Social! This event was at TAP Sports Bar in Las Vegas and was open to all RUG members. We had a great time!
After spending some time getting social it was time to deliver our UX One for Better Efficiency workshop. This in-person session provided an introduction to using UX One Tools and the most recent tools release features into everyday work applications with EnterpriseOne. We also taught the basics of simple UDOs and worked towards building Cafe 1 layouts and composed pages with hands on examples and exercises.
One of our favorite groups to be a part of is the ERP Training SIG. This year we were especially excited to be a part of a hot topic in training to discuss the UPK sunset and other online training development software tools.
We were also fortunate this year to present three JDE sessions, beginning with Pierce Manufacturing Roars to 9.2 – Teamwork Makes the Dream Work. In this session, we presented with J. Geiger Consulting on how Pierce Manufacturing recently accelerated to EnterpriseOne 9.2 by using an integrated team, a new learning model, and the power of E1 9.2 features. Pierce's upgrade comes after over 20 years on coexistent JDE OneWorld and JDE World. Leveraging the new tools and features made for an exciting roll-out organized with a blended team of external support, core team business members, and expert SMEs. End user success was enabled first by strong business ownership with the right combination of in person training, live web-based learning, training aids, and online options delivered through the TTS Performance Suite.
Next, we presented Efficient On-boarding of Your JDE Users. We know onboarding employees can be cumbersome, expensive, and ineffective so we discussed the science behind successful strategies and presented customer stories on how they have streamlined the process. Last, we presented A Key to Global User Adoption of Tupperware's Reporting Tool. Tupperware has multiple JDE instances around the globe, making reporting in a consistent format using a common tool a challenge. Part of this opportunity is having the right tools, but a larger part is user adoption. This session also discussed the keys to Tupperware's success in achieving a high rate of user adoption for a new, standard reporting tool across the organization.
In addition to presenting our workshop and sessions, we loved connecting and re-connecting with faces during the conference! This year we gave away an Oculus Meta Quest 2 to one lucky customer! We are already looking forward to the next big JDE conference, JD Edwards INFOCUS from October 24th – 27th! You can already pre-register for this conference and save here.
Want to keep in touch after the show? Contact us.
Like this? Please share.