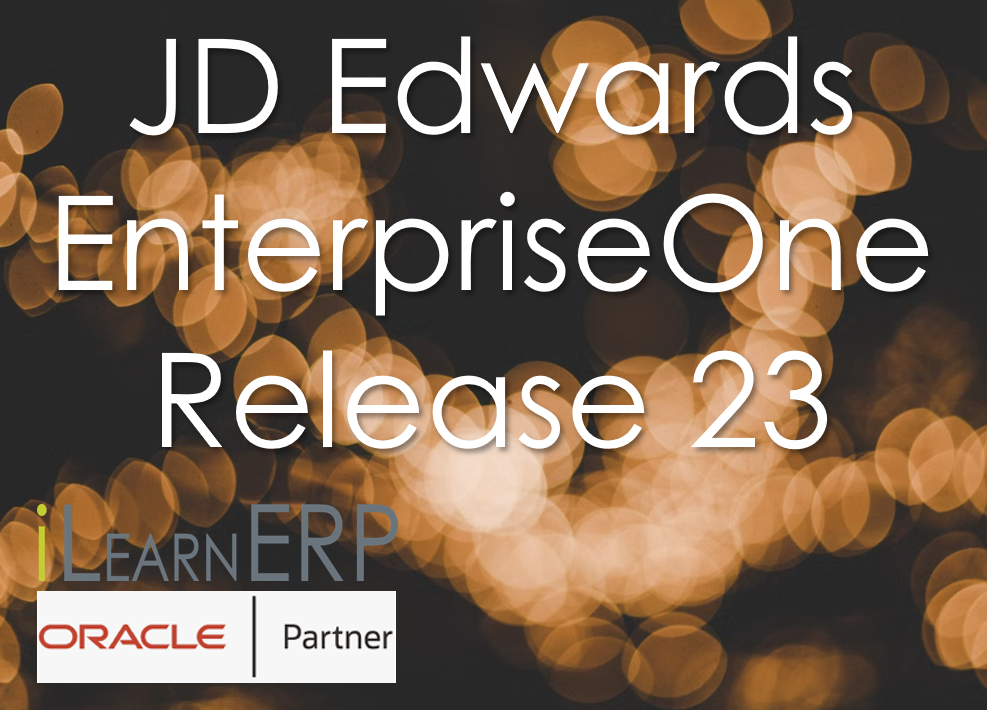 Want to preview the features coming soon in JD Edwards EnterpriseOne Release 23? Now you can! Exciting features are on their way such as the Address Book Map, password reset self-service, logic extensions, next-generation Workflow Studio and more. You can check out all of the quick tours here. And if you haven't yet registered for JD Edwards INFOCUS be sure to do so here to snag early bird pricing before October 10th! There will be more on Release 23 at this great annual event.
With 13 Quick Tours now available, you can first jump into how to apply JD Edwards updates using the Web Client. From there you can check out the new Address Book Map, which provides an intuitive user experience with an improved UI and visibility of address locations on a map. You also will want to be sure to check out the new password reset capabilities with Release 23.  This feature is sure to save your organization time as you will no longer need to contact the system administrator to reset a password without depending on the system administrator. Also a new time saving feature is increased voucher match percentage with Release 23. New logic extensions are also available for non-programmers, aggregation support with logic extensions, as well as logic extensions with the ability to accept arrays as inputs and return arrays as outputs for efficient iterative processing. Want to get more insight into your organization and help it run more smoothly? Check out the Digital Platform and Next-Generation Workflow Studio. Do you use the employee organization chart? If so, it will be more intuitive and will also show open requisitions for an employee. Last, you may also want to check out the videos for provisioning new enterprise servers and the centralized configuration for HTML servers.
If you haven't yet checked out Release 22 it offered better automation of manual tasks, and customers who upgraded got more data visibility and business intelligence that helped them to boost organizational transformation and kept them more agile and competitive. Just prior to the INFOCUS Dive Deep conference on October 11th, 2021 Oracle announced JD Edwards Release 22, saying:  "JD Edwards EnterpriseOne Release 22 includes new digital transformation investments focused on automating, optimizing and transforming your JD Edwards experience" (Quarles 2021). JD Edwards has offered continuous Release 22 updates with announcements also in January, April and June of 2022.
LearnJDE breaks down the improvements with Release 22 by applications, and also now by release date. Depending on your area of specialty and what opportunities your industry currently faces, these vertical-specific improvements may be significant. You can check out the enhancements with their corresponding dates here and stay tuned for further announcements on Release 23.
Headed to INFOCUS 2022? We hope you can attend our session, Release 23 Tools Upgrades on Thursday, October 27th from 12:15 – 1:15 PM MST. In this session we will look at the new Release 23 Tools upgrades so that you can preview the tools that can make your environment more efficient. Join us as we look at the just released tools and examine some of the features in this exciting release.
Like this? Please share.