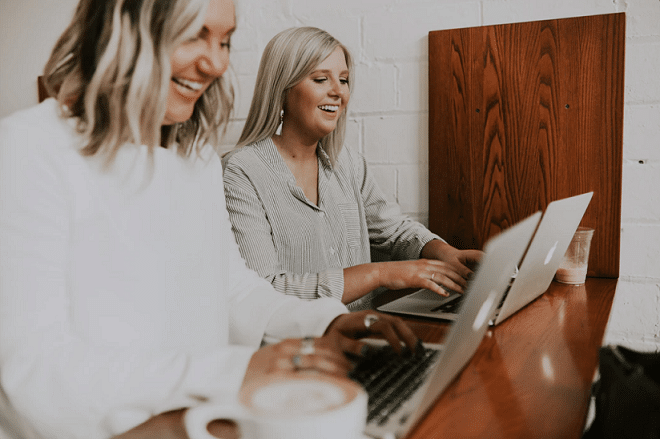 Training. We all know that training is part of the life-cycle for users. Employees are hired and given orientation and put into classes that deliver the necessary knowledge for them to do their new jobs. This time in the classroom is critical for new employees to gain new concepts and get answers to critical questions.
But, there is another portion of training that is often overlooked and looked down upon. It is the time following formal training class where the new employee is put into action. They are made comfortable with no shortage of swag and snacks, a new cube, nice wall hangings, a stocked kitchen, and a cool vibe on the floor, but then the reality of the job at hand sinks in. The question begins to ring in the user's head, "do I really know what I am doing?" It is an often terrifying question as the task that seemed so straight forward in class now appears to be of the same complexity of having a five-year-old drive a car.
Most employees will lean over to a co-worker and get clarification or go to their supervisor for help. No one minds the occasional interruption, but the accumulation of time spent by the employee getting help and others assisting new hires becomes noticeable. Not just noticeable actually, but inefficient and counterproductive to the organization.
So, a user will be undergoing a task and encounters a process that needs clarification. They either have to get out of the application, go to a website resource and search or get up from their workspace, find someone knowledgeable and distract them from the process they are involved in and then return. It can take a few minutes to 10 minutes or more times the number of other employees involved. It can add up to considerable time over the course of a year.
So, what is the alternative? At-the-Moment of Need Training is an idea that has begun to surface with various companies. Users benefit from easy access to training that is in their workflow. They have greater autonomy over learning and can independently view training at their own pace, when and where it is needed most.
"Most learning occurs in the workflow. That's where people face and overcome challenges. It's where they find new and better ways to achieve the outcomes their aiming for, and it's where they reinforce the knowledge they may have gained in courses and elsewhere." – Charles Jennings, Training Industry (2016)
Which brings us to EnterpriseOne and UX One tools. With the introduction of UDOs came endless possibilities and two tools particularly that can be leveraged with At-the-Moment of Need Training.
The Page Composer and Café One Layouts give the ability to composite multiple applications or content onto a single screen. The Page Composer utilizes 9 different components which can be tiled on a landing page. The use of the Designer Pane to create process flows can be developed in conceptual frameworks to display key concepts that can be displayed in the early stages of new employee training and then removed later. Additionally, both the Page Composer and Café One have the ability to link URLs onto a page or into an app. With this, taking materials such as short training video tutorials and static pages with instructions and key information can be accomplished by linking those pages to either a page or layout. This removes the need to turn away from a user's workstation and stay in the moment and get the key information necessary to continue.
Thus, a user that encounters a roadblock can find the solution with two clicks of a mouse and review the critical information and answers to fundamental process questions, and then return to work in moments rather than many minutes.
The use of these two tools can harness greater efficiencies for the company at large and create independent users who can maintain concentration and continued productivity. As users become fully trained in their roles, the UDOs can be hidden or removed independently or by administrators as needed.
The introduction of the Page Composer and Café One has opened the door to training opportunities for users and should be thought of as a "go to" tool in the toolbox of companies using EnterpriseOne.
Like this? Please share.