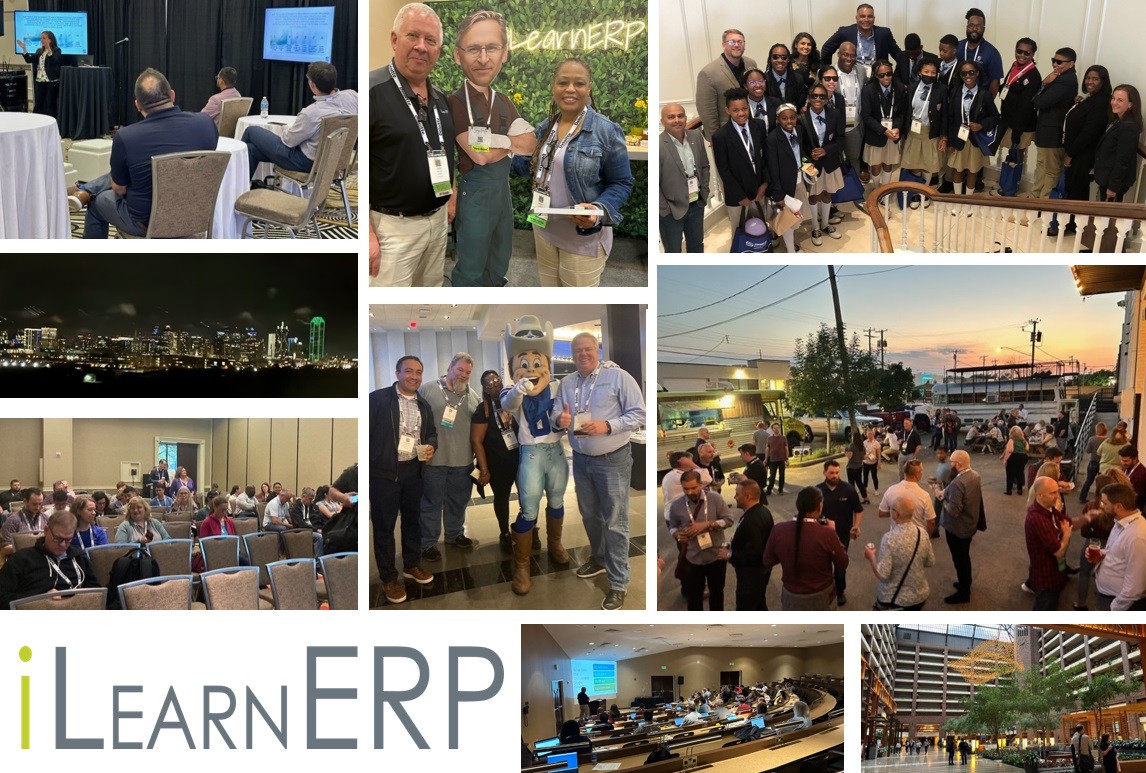 We had such a great time in Dallas for the BluePrint 4D 2023 event that we wanted to share some highlights! This event keeps us and our customers in the loop and up to date on the latest technology insights and product advancements for JD Edwards, PeopleSoft, Oracle Cloud apps, Oracle Database & Technology and Oracle Commerce. We were very grateful to be a part of this year's conference.
In addition to kicking off the conference with the opening of the showcase happy hour, we were also excited to partner with ERP Suites, ALLOut Security and Klik IT to host an event at Pegasus Brewery. This gave everyone  a chance to unwind and have some fun while networking. We enjoyed yummy food from the food trucks, delicious beverages, games and live music.
After spending some time getting social the night before it was time to get down to what's new with Release 23. We delivered, Digital Adoption Platforms (DAP) for Organizational Agility. This discussion explained the buzz for Oracle Cloud Guided Learning and detailed how to provide modern, in-application support options to users and alleviate some of the burden on support teams. We really enjoyed discussing the role of a Digital Adoption Platform (DAP) for an organization's digital transformation.
Next, it was time to get social again with the RUG Social on the showfloor! This was a great chance for people to learn about the various regional user groups available to them, including the Houston, Southeast, PackerLand and Canadian regions. There were many folks who also won one of the many prizes from the raffle!
The next day we then delivered our Orchestrator 101 Workshop. This was a popular session and filled up very quickly. This session was designed for the non-technical user to lay the groundwork for understanding the Orchestrator Studio along with its core components and practical use. We offered hands-on activities to create Form Requests, Watchlist Requests, and several other key elements of creating orchestrations. We also unpacked the technical language to facilitate the understanding of how to utilize this tool.
We also took part in the Quest for Good initiative to work with a school to provide a field trip experience in order to expose the students to the technology industry and the Oracle ecosystem and provide them with a basic understanding of how ERP technology works, how the ecosystem works together and what careers are available to them in the technology industry. This was definitely a highlight of the show for us!
At our booth we also had the chance to give away a ReMarkable 2 tablet to one lucky winner of Questopoly before taking it down for the end of the show.
That evening after a day of learning and teaching we of course enjoyed dancing and having fun at the Quest appreciation party! What a great opportunity to enjoy the stadium and network!
The last morning of the conference we presented, How to Grow a Super User in 5 Steps. This session was all about developing and supporting your users! As teams grow and change the value of super users – also known as power users, key users, your 'go-to' team members, etc. – becomes critical in the long-term sustainability of organization understanding and tacit knowledge of your core applications. How to develop super users, including how to identify potential candidates, can be a challenge. We provided proven concepts in learning and talent development to aid a super user development program.
Whether you got a chance to see us at the show or didn't get a chance to go, please be sure to reach out to us here anytime for any of your training needs!
Like this? Please share.