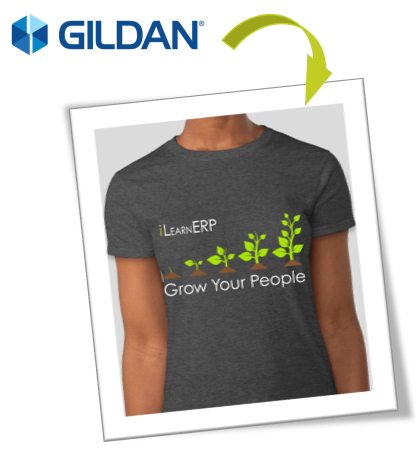 To show we're committed to creating the best training solutions for our clients, we wanted to share our recent collaboration with Gildan on their World to EnterpriseOne 9.2 migration. Gildan is a leading apparel company that manufacturers basic apparel, including our favorite t-shirts, with around 50,000 employees in roughly 30 locations. Their brands include Gildan®, American Apparel®, Peds®, Comfort Colors® and GOLDTOE®. Gildan has been in business for 38 years and more than 90% of their revenues are generated from products that are manufactured in their own supply chain
Gildan sought us out to support their training needs for a multi-year World to 9.2 upgrade for current World users and net-new JDE users. Gildan needed specific trainings for different user roles, new hires, reporting groups, and assistance monitoring user progress. Gildan was looking for interactive training via videos, click-through opportunities, printable resources, knowledge checks, a live practice environment and live learning support to help ease the transition from World to JDE 9.2.
We partnered with Gildan to provide training for 100 users in the EOne Academy and 1000 users in the End User Academy with customized assignments based on the user's role. With access to the EOne Academy and End User Academy, Gildan's users were onboarded to training with a kickoff call; iLearnERP created a customized Basics Learning Path containing exactly the content Gildan wanted their new users to see. In addition to interactive training and videos, Gildan also utilizes printed job aids at their workstations, live support for key go-live dates, and weekly progress reporting.
Find out how we can support you! Whether you are also going through a World to E1 upgrade or just want to improve the learning process for your JDE experts or end users, we can help! Contact us today.
Like this? Please share.