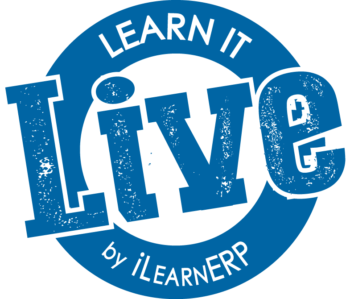 Through the months of May – August we will be doing an Orchestrator Series – starting with the basics and continuing to build on the skills needed to put orchestrations to action! We make these live sessions available to our EOne Academy subscribers, who can login to the EOne Academy and access these webinars by clicking on the Live Sessions tab. Not a subscriber? Contact us for more information on these sessions.
May 18th – Introduction to the Orchestrator Studio – 1:00 – 2:00 PM MST – In this session we will look at the Orchestrator Studio and introduce what it is along with the key concepts for using the Orchestrator. This course is a first look at creating Orchestrations and a peak into the power of the Orchestrator Studio.
June 8th – Introduction to Building Basic Orchestrations – 1:00 – 2:00 PM MST – Ready to start building? We will look at the fundamentals of creating Orchestrations. We will also overview service requests, configuring a component, using transformations and running an Orchestration. This live webinar provides the foundation for the series in the following month for building an Orchestration using the process recorder.
June 22nd – Building an Orchestration Using the Process Recorder – 1:00 – 2:00 PM MST –Let's get building! In this session we will build an Orchestration using the process recorder to create a service request. We will then configure our service request, use transformation to map the Orchestration and run the Orchestration to view the output.
July 13th – Introduction to Service Requests – 1:00 – 2:00 PM MST –In this live webinar we will review all of the service requests that are available in the Orchestrator Studio. We will also discuss what each one does and how it might be utilized to meet the needs of a company.
July 27th – Introduction to Logic Extensions – 1:00 – 2:00 PM MST – Come to this session ready to learn about Logic Extensions including how to navigate the Logic Extension Work Page and explore the concepts in order to create Logic extensions with this powerful tool.
August 10th – Introduction to Notifications – 1:00 – 2:00 PM MST – In this session we will discuss Notifications using the Orchestrator Studio along with the various ways to create Notifications. We will also look at how to apply Notifications to users within EnterpriseOne.
August 24th – Orchestrations in Action – 1:00 – 2:00 PM MST – Ready to see the Orchestrator in action? In this live webinar we will look at some of the Orchestrations that have made the Orchestrator such an amazing tool. We will also show the components used and how these Orchestrations run in the real world.
Like this? Please share.