We know every training project is different, and there is not an ERP training problem we haven't tackled! With over 15 years of training experience, our team assists with planning and executing initiatives for ERP projects, third party apps and other software products. We use proven training methods to keep projects headed in the right direction, customized specifically for each organization that we work with.
Our phased approach to your next training project accounts for each stage of an implementation and ensures that we will be with you every step of the way. We begin by working with you to design a plan that fits the unique challenges in your organization, beginning with an audience analysis. This assessment will help us to design a training curriculum that reaches the areas and people who need it the most in the most effective ways possible. From there, we can deliver a training program in whatever format best meets the needs of your organization, whether it's on-site instructor led training, eLearning or a blended approach. We will also develop resources and documentation to accompany training and will follow up post-training to ensure successful adoption.
Still curious about how it works? Check it out: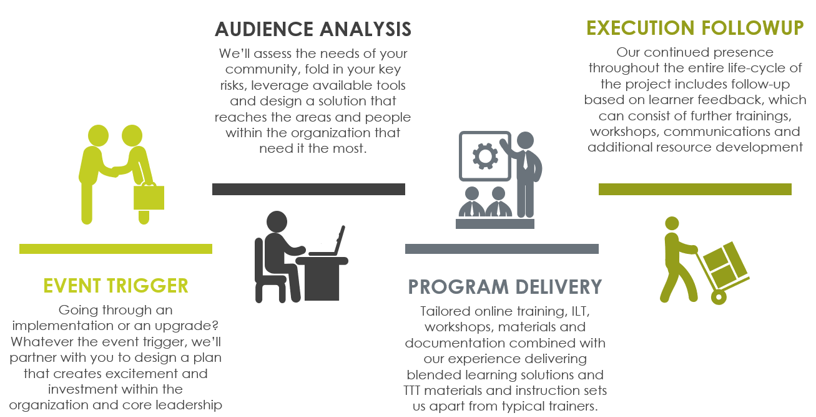 To learn more about how we can partner with you on your next training project, contact us here.
Like this? Please share.