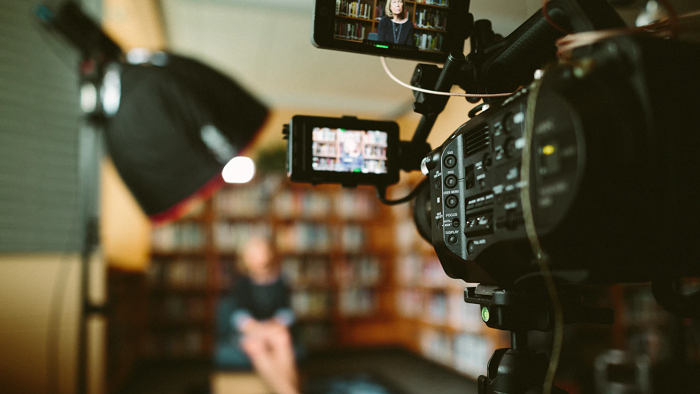 Employees are increasingly distracted. It's not their fault. The average office worker uses over ten applications across three devices every day to collaborate with their team and clients. The expectation is to engage in deep work, respond to emails promptly, and learn new things at the same time. Learning and professional development often take the back seat, with most employees spending just a few minutes every week attaining new knowledge and skills.
Fortunately, video for learning and development allows these employees to maximize the efficiency of those few minutes. It is no coincidence that video drives 80% of web traffic around the world. Video can entertain and educate at the same time. Because viewers retain 95% of a message in a video compared to 10% in text, video has become the medium by which most organizations choose to educate and upskill their employees.
If your organization has considered implementing formal professional development through video, there are three essential questions to consider:
1. What kind of video best suits the learning that your employees need to engage in? Videos produced by HR for compliance purposes are often scenario-based. You may use an animation video to help your employees understand large concepts. Screenshare videos and interactive walk-through videos may help employees learn the details of an important software. Many of these video types can be combined, but it is vital to have a strategic plan in place before production begins.
2. What benefits will your employees see specific to their job role? Creating a formal video based learning curriculum has many advantages. Engagement will likely increase, considering 75% of employees are more likely to watch a video than to read documents, emails, or articles. However, there must be reasons for a video based curriculum that go beyond mere preference. You must consider whether video can utilize microlearning to keep employees engaged, or whether your video production will be cost effective.
3. How are you going to address the drawbacks that may come with creating video? For example, video that does not have captions could challenge employees that learn best by reading. Video creates a lack of instructor to student interaction that you may benefit from in conventions or conferences. Finally, interactive video often requires SCORM or other standards that require the support of a Learning Management System. Video must have the buy-in of key stakeholders and decision makers who are aware of these obstacles.
While moving to a video-based learning curriculum has its challenges, the benefits are numerous if implementation is executed correctly. Here are several best practices to keep in mind that will help your video-based curriculum be successful:
Know your audience and set clear instructional goals
Create scripts and stick to one topic per video
Keep your videos short and annotate important points
Designate roles for scripting, filming, editing, annotating and QA
Video-based learning engages learners in a way that audio and text cannot. Because learners are using several senses at once, they are more likely to retain the information for future application. It breaks up the monotony that is characteristic of informational modules. Movement and context bring the concepts to life for the learners. Finally, using video in learning increases demonstrable knowledge, which increases training ROI. By asking the right questions and utilizing best practices, your organization can successfully implement a video based learning curriculum.
Want assistance planing, executing and hosting your video-based learning curriculum? Contact us today to see how we can help!
Like this? Please share.