The design thinking process can help those in the learning and development industry do what they do best – meet the needs of today's modern learners. To ensure that learning reaches users in their moment of need and that they are learning applicable job-relevant skills, learning and development professionals need tools, such as design thinking, at their disposal to process through complex problems related to training in the workplace to come up with solutions that not only meet the needs of learners, but drive their business forward in thoughtful and innovative ways.
The infographic below walks through how learning and development professionals can leverage design thinking to improve their learning programs. While the five steps of design thinking (Empathize > Define > Ideate > Prototype > Test) are sequential, the process is iterative so that you can circle back or jump ahead to different steps as needed. To view the full infographic, click the image below or you can view it here.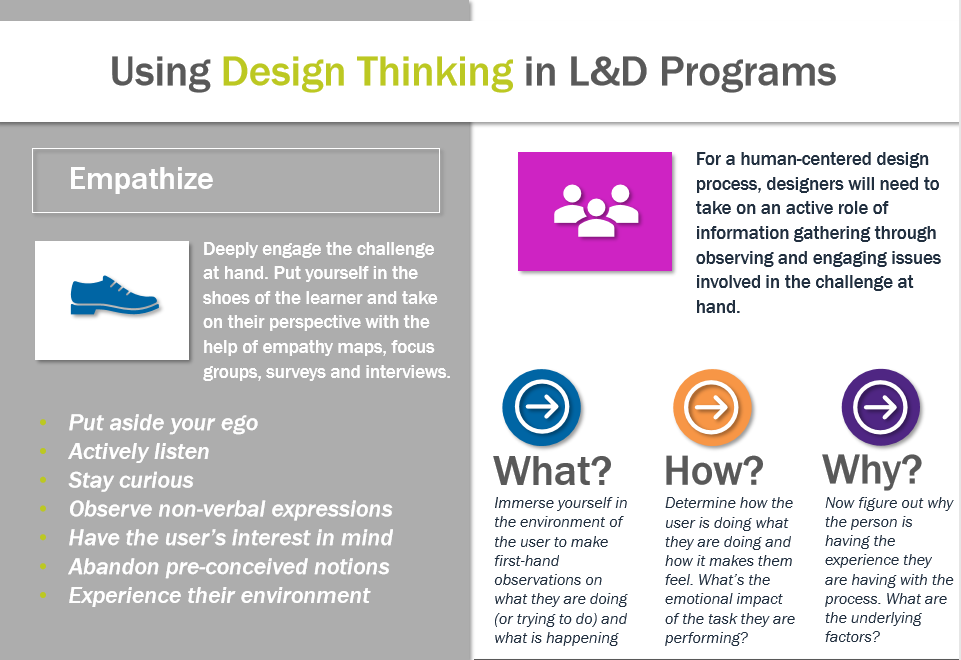 Design thinking is just one of the many valuable tools available to learning professionals. To keep on top of the latest trends in the training industry, be sure to follow us and stay tuned!
Like this? Please share.