The next BluePrint 4D is fast approaching on May 8th – 11th! This promises to be a jam-packed, exciting event so you won't want to miss it! BluePrint 4D keeps you in the loop and up to date on the latest technology insights and product advancements for JD Edwards, PeopleSoft, Oracle Cloud apps, Oracle Database & Technology and Oracle Commerce. We'll be at the live conference at the Hilton Anatole in Dallas, Texas. In addition to at our Booth #817, where can you find iLearnERP at the conference?
Party at Pegasus Brewery – May 8th from 7:00 PM – 10:00 PM
ERP Suites, in partnership with ALLOut Security, iLearnERP and Klik IT, is hosting an event at Pegasus Brewery for a chance to unwind and have some fun while networking. If you want to add to your 2023 Blueprint 4D experience, be sure to join us! Click here to RSVP!
Showfloor Theater:  Digital Adoption Platforms (DAP) for Organizational Agility – May 9th from 1:35 PM – 1:55 PM
Hearing the buzz for Oracle Cloud Guided Learning?  Want to provide modern, in-application support options to your users?  Need to alleviate some of the burden on support teams?  Join us to discuss the role of a Digital Adoption Platform (DAP) in your organization's digital transformation.
In a time where quickness is key, help ensure your organization can support the change process of new technologies by using a DAP. What is a DAP? A DAP is software that completely integrates with applications to help the user learn and become self-sufficient from inside the application. DAPs play a vital role in facilitating organizational change by providing user-friendly interfaces and resources for employees to interact with new technologies, supporting the wider transformation process. iLearnERP can help with current state assessments, tool evaluation and selection, product training and setup, learning strategy, UPK content conversion, new content development and digital adoption change leadership.
RUG Social – May 9th from 5:30 PM – 7:00 PM
Join us at the Showcase for the RUG Social! Have fun mingling and enter the raffle! More details coming soon.
Orchestrator 101 Workshop – May 10th from 9:00 AM – 12:00 PM
This session is designed for the non-technical user to lay the groundwork for understanding the Orchestrator Studio along with its core components and practical use. We will have hands-on activities to create Form Requests, Watchlist Requests, and several other key elements of creating orchestrations. We will also unpack the technical language to facilitate the understanding of how to utilize this tool.
Objective #1 – Teach the fundamentals of using the Orchestrator Studio.
Objective #2 – Develop a layperson's understanding of the technical terms and their application with using the Orchestrator Studio.
Objective #3 – Provide hands-on experience to users to begin to use the Orchestrator Studio.
Prerequisites: This workshop is designed for an Orchestrator novice – no experience necessary.
How to Grow a Super User in 5 Steps! – May 11th from 10:15 AM – 11:00 AM
Join us for this great session on developing and supporting your users! As teams grow and change the value of super users – also known as power users, key users, your 'to-to' team members, etc. – becomes critical in the long-term sustainability of organization understanding and tacit knowledge of your core applications. How to develop super users, including how to identify potential candidates, can be a challenge. There are proven concepts in learning and talent development that can aid a super user development program. Join us to understand these core principles and hear how fellow organizations are developing these new JDE super users.
Stop by booth #817 for a chance to win a reMarkable 2 tablet!
We hope you can visit us for some goodies and talk training at our booth during the show! You can also win a reMarkable 2 tablet!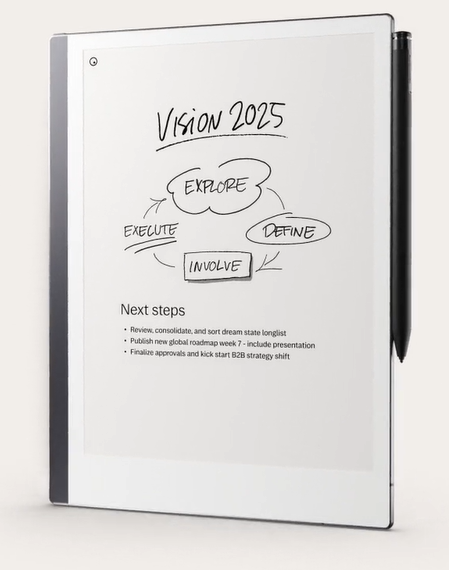 Stay tuned for more information from us and on our giveaways! Not registered yet? Click here.
Like this? Please share.