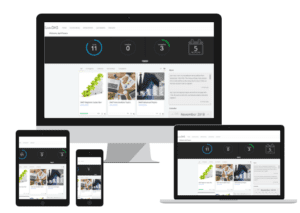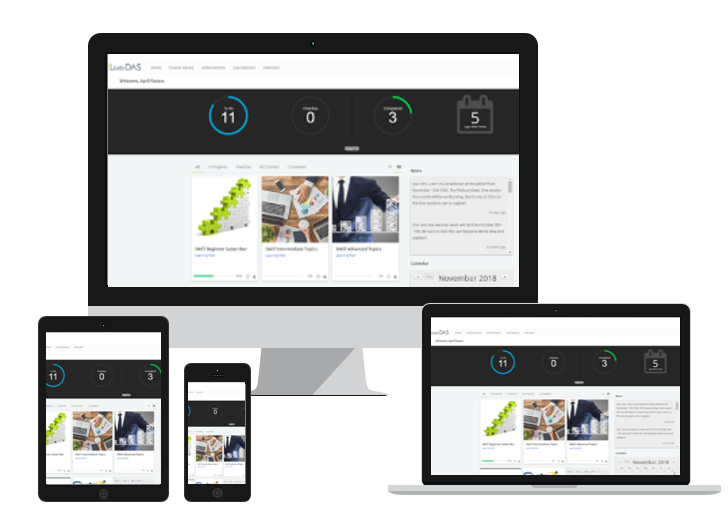 Want to create confident, self-sufficient learners who are both advocates and contributors to company solutions? A custom Learning Management System may be just the trick! A modern LMS solution, such as iLearn's Litmos based LMS, offers training professionals everything they need to manage training in a centralized, secure and easily accessible location. With modern integrations like Salesforce, GoToTraining, and Mailchimp, an LMS can unify virtual, collaborative, and classroom learning, making it not only accessible but easy to track. The system itself is designed to engage today's modern learner for the best possible information retention, so many individuals in an organization can contribute to learning and development with confidence.
What could your organization gain with a modern LMS deployment?
Learner excitement with gamification, leaderboards, teams and certifications.
A branded experience for uniformity with your organization including a custom domain and single sign on.
Easy-to-create learning paths for learners with different roles within the organization.
An app for training anytime, anywhere.
An intuitive platform for easy course creation and learning.
Assurance that your content is always available and secure for seamless learning.
Automation for customized reports, courses, content and teams.
Login analytics and device usage, real-time activity logs and differentiated reporting access by role.
Want to learn about how we can partner with you to create a cost effective LMS experience for your organization? Click here to read more, and here to contact us for a personalized demo.
Like this? Please share.