With support ending for Oracle's User Productivity Kit next month the subject of UPK is fresh on our minds. The Oracle UPK platform has offered the ability for users to easily create comprehensive content and deploy it across multiple mediums. Over 4,000 organizations have used UPK with over 4 million users globally. Because of the UPK sunset, if your organization owns UPK you will want to be sure to get current on the final 12.1 ESP 5 release and make sure your admin access is squared away. You also may wish to review your license agreement so that you know where you currently stand and if adjustments would benefit your organization as well as to understand the cost of your current investment alongside the potential cost of replacing UPK.
If you wish to evaluate other in-application performance support options, we're here to help! UPK-like options provide the opportunity to capture tasks in any Windows or web-based applications. Many UPK-like options also offer similar in-application support capabilities as well as the ability to transfer or convert UPK content you've already created. Supporting your learners with a modern platform has many advantages: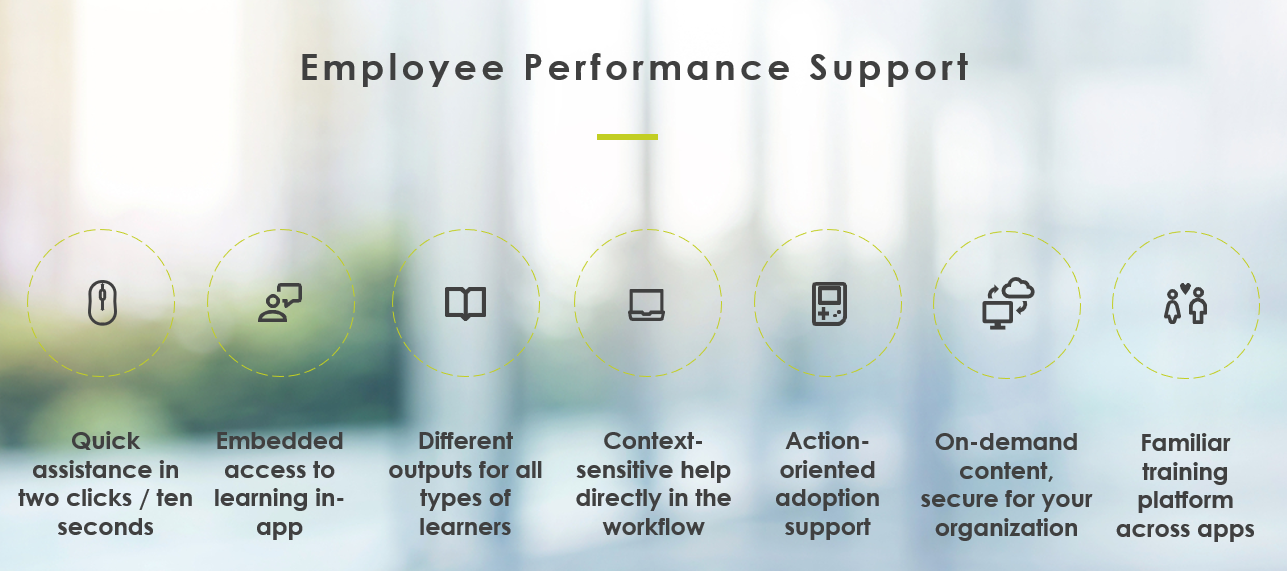 If you want to move off UPK, we can help you select and evaluate your options by assessing your current status of UPK documentation and environment, as well as discussing UPK issues and user adoption challenges. We can help determine the right move for your organization with key questions:
Do you already have UPK content that you will want to access in the future?
Do you use other web-based applications in addition to JD Edwards for which you would like to develop training?
Do you have an LMS or similar platform?
Will a cloud-based product work for you organization?
Do you currently use multiple outputs for training?
Do you need quizzing or reporting capabilities?
We'll then partner with you on selection criteria to discuss document needs, goals, desires and must have features. We can then arrange tool evaluations so you can get a hands on look at different tools and explore key features and functions, including content build and delivery methods. Last, we can even help with your buy decision and price negotiation by comparing total cost of ownership and completing final price negotiations to final contract.
If in the end you decide to stay with UPK, we're here to help with that, too! We provide full UPK curriculum and topic development, can leverage your previous UPK content to complete UPK topic uplifts that coincide with upgrades or new releases and we can partner UPK content with live training, video recordings, webinars and exercises for use in our Sandbox environment. If you wish to create your own UPK content, train in our online university on UPK or with a live trainer. Contact us today to let us know how we can support you and we'll get started!
Like this? Please share.