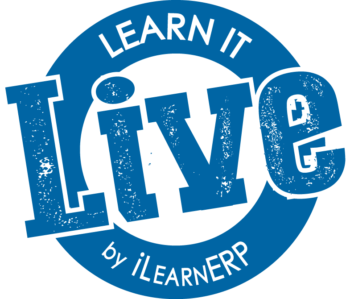 Our next JD Edwards EnterpriseOne live webinar training begins again on January 20th! We make these sessions available to our EOne Academy subscribers, who can login to the EOne Academy and access these webinars by clicking on the Live Sessions tab. Not a subscriber? Contact us for more information on these sessions.
Back to Basics – EOne Navigation – In this session on Thursday, January 20th from 1:00 – 2:00 PM MST, we will cover home page navigation including menus, pages and preferences. We will focus on working inside of applications making finding data and analyzing data easier with filtering and grids, as well as running and retrieving reports. We will also include tips and tricks for experienced users and suggestions for helping new users ramp up quickly.
JDE Procurement Updates for 9.2.5 – In this session on Thursday, February 24th from 1:00 – 2:00 PM MST, we will review the JDE system upgrades for version 9.2.5 in the Procurement module. These upgrades include general updates (held orders, PO receipts, approvals and posting), voucher updates (matching, landed cost and voucher error checking), transfers (lot control for PO transfer and general transfer updates) and miscellaneous topics (integrities, currency, retainage and cancelled PO dates).
Learning UX One Tools – Advanced Page Composing – In this session on Thursday, March 24th from 1:00 – 2:00 PM MST, we will be teaching advanced concepts using the Page Composer. The UX One toolbox contains many useful tools and at the center is the Page Composer. We will look at the preparation needed for using the other UX One tools, such as personal forms, form extensions, queries and grid personalization in making functional dynamic pages. These require planning and knowledge of each tool to bring composed pages into full functionality.
Like this? Please share.