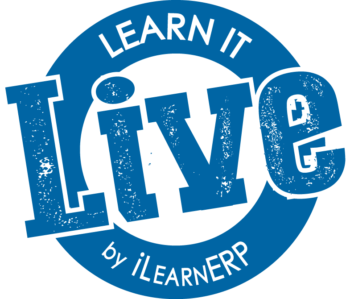 Our next JD Edwards EnterpriseOne live webinar training begins again on January 19th! We make these sessions available to our EOne Academy subscribers, who can login to the EOne Academy and access these webinars by clicking on the Live Sessions tab. Not a subscriber? Contact us for more information on these sessions.
EnterpriseOne Basics – Get Started in EOne! – This session will repeat monthly beginning on January 19th, from 1:00 – 2:00 PM MST, and again on February 16th and March 16th at the same time. Learners will receive introductions to functionality of the JDE EOne Home Page and inside a typical application. Our objective is to share key functionality you will use daily to locate information and to learn to personalize JDE to fit your needs. We will also cover a multitude of resources available within the system and our academies. This session is a great beginning to your learning journey with JDE – or an excellent refresher!
Exploring the Integration of UDOs with Orchestrations – In this session on January 26th, from 1:00 – 2:00 PM MST, we will look at the new functionality available with Release 22 and Release 23 that integrates the use of the Orchestrator inside of applications and with Composed Pages. This session will also focus on the various features available when launching Orchestrations from inside of E1 and how you might utilize these features within your company.
Release 23 – New Features Update – In this session on February 23rd, from 1:00 – 2:00 PM MST, we will recap the latest features of Release 23 including the newest update from January of 2023. We will look at many of the latest updates and highlight some of the features with demos of their use. Join us for this exploration of the newest functionality of Release 23. refresher!
UDO Spotlight, E1 Search, Form Personalization and Watchlists – In this session on March 23rd, from 1:00 – 2:00 PM MST, we will examine several UDOs that are of great use to users of EnterpriseOne. We will look at using the E1 Search functionality and how to find content using this user defined search engine. Also, we will look at Form personalization and the features it brings to modifying the user experience. Finally, we will look at the practical use of Watchlists for users and the pros and cons of user access. Join us for this UDO Spotlight series
Like this? Please share.