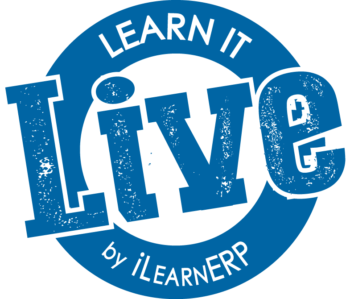 Our next JD Edwards EnterpriseOne live webinar training begins again on October 26th! We make these sessions available to our EOne Academy subscribers, who can login to the EOne Academy and access these webinars by clicking on the Live Sessions tab. Not a subscriber? Contact us for more information on these sessions.
EnterpriseOne Setup Basics – Join us for this session on Wednesday, October 26th from 1:00 – 2:00 PM MST as we review JDE E1 system setup basics that are not always covered in Common Foundations. Attendees will receive overview information on basic setup topics including Processing Options, UDCs (User Defined Codes), Category Codes, Automatic Accounting Instructions, and Application and Report Versions.
EnterpriseOne Release 23 Tools Overview – In this session on Thursday, November 17th from 1:00 – 2:oo PM MST we will discuss the new tools that have been enhanced in EnterpriseOne Release 23. We will look at each enhancement and give a demonstration of some of the features including the new Address Book map, password reset capabilities, increased voucher match percentage, logic extensions, the Digital Platform, Next-Generation Workflow Studio and more.
Introduction to the Orchestrator – In this live session on Thursday, December 22nd from 1:00 – 2:00 PM MST, we will introduce users to the Orchestrator who have yet to learn about its features and possibilities. We will take an Orchestrator 101 approach to navigation and fundamental concepts.
Like this? Please share.