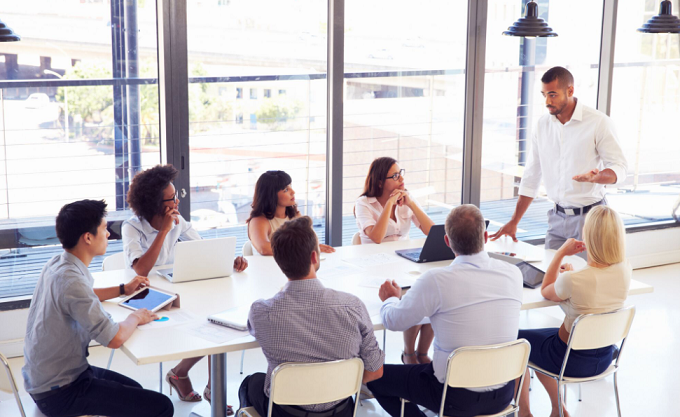 It's important for organizational leaders to be aware of what model of learning their company currently operates within, and evaluate whether or not the operative model should be maintained or adjusted. In a business environment where it is more crucial than ever to maintain and foster organizational learning and agility, assessing your organization's current learning culture, as well as understanding different learning models and what they offer, are a necessary first to then guiding an organization on the path to innovation.
Various learning culture audit tools are available, such as the one here, and can be helpful in diagnosing the current state of learning in your organization. They can help uncover underlying beliefs and values, as well as surface critical questions for your organization to consider. Once your assessment is complete, you can use the data to not only start a conversation in your organization on learning and innovation, you will also have a begin point to then target out a journey towards the kind of learning culture you wish to create.
Learning can transform your organization, but certain learning models support kinds of learning efforts more than others. For instance, an organization may operate under a model that creates and delivers learning in an overall effort to support the current strategy and direction of the organization. Learning is only delivered if it aligns with the current direction of the organization and its offerings. Or, an organization might,  by contrast, aim to support innovation by continuously questioning current modes of learning as they are operative within an organization to make sure that the best innovation strategy is in place within an organization. Methods of learning can then by adjusted in order to be the most effective. This model is more often utilized by organizations that are undergoing or desiring to make rapid changes or roll out net new types of products or services that may disrupt a market-place. Most organizations will coincide with the first example, which encourage new learnings as they align with and fit the current or new strategic directions of the organization. These learnings will primarily offer employees to slowly gain new competencies that benefit them in their job role, their future opportunities, and the organization as a whole.
No matter where you fall on the spectrum of learning within your organization, a strategic focus on better practices and processes that are supported by an end-to-end training approach will provide measurable results. To learn more about our Learning-as-a-Service (LaaS) offering that considers your culture and applications and the ways we can help to transform your business, click here.
Like this? Please share.