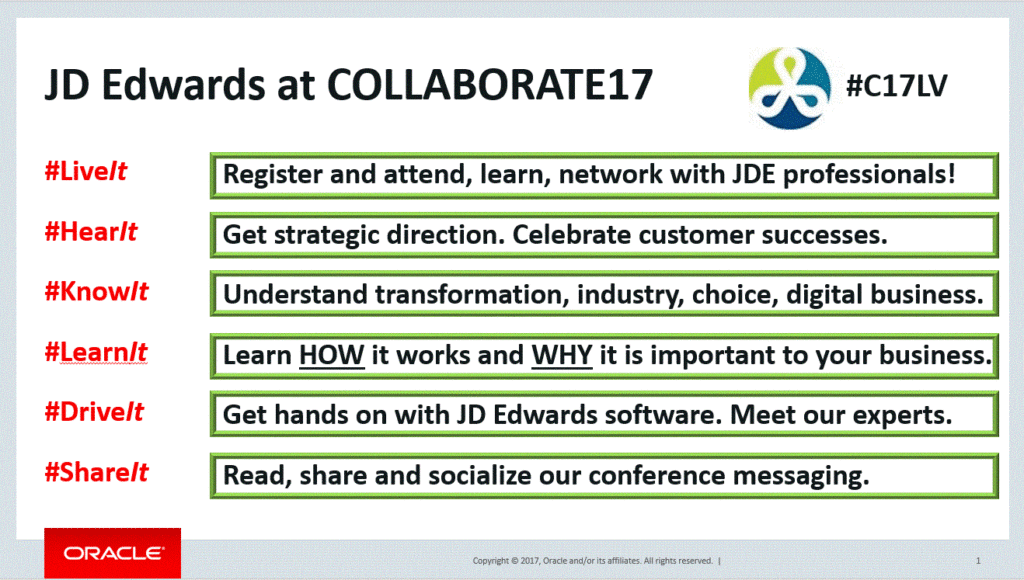 Attendance at Collaborate is more important than ever for JD Edwards customers. Why? Collaborate17 provides a complete immersion experience allowing customers to receive critical strategic guidance for business success in the future, learn about the depth and breadth of JD Edwards industry solutions and gain hands-on experience today, and network extensively with JD Edwards professionals and other customers in their industries. Come to Collaborate17 and #LiveIt, #HearIt, #KnowIt, #LearnIt, #DriveIt, #ShareIt.
Join iLearnERP for numerous opportunities to deepen your JDE knowledge and education. Click here for our awesome education sessions.
See you in Vegas Baby!
Like this? Please share.