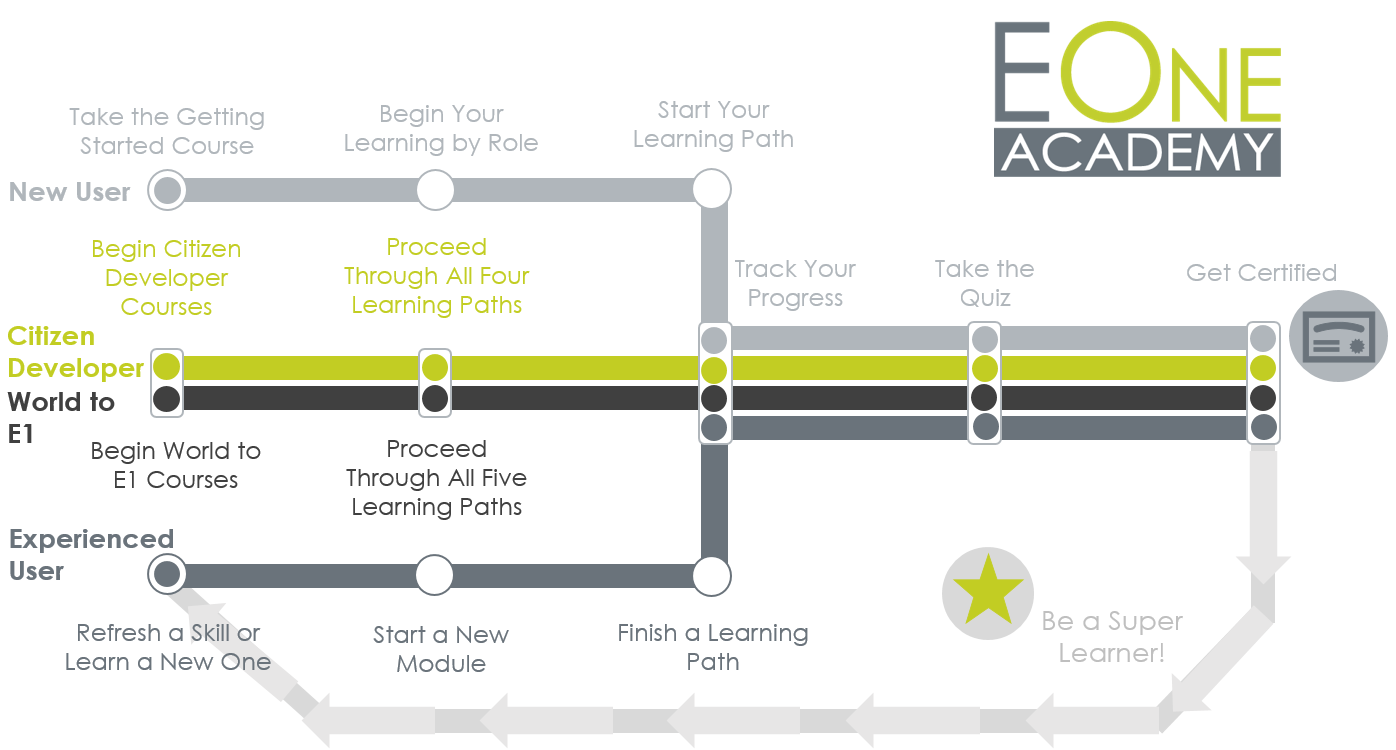 The EOne Academy offers experienced and brand new users alike a map to navigate to success. With each stop along the way, users have a chance to develop new skills, reinforce understanding, and stay up-to-date on the latest features and releases. New users can begin by taking our Getting Started course and proceed to learn what they need to by their role with customized learning paths, progress tracking, and quizzes to test their comprehension. The experienced user may want to cross train or learn an entirely new skill. They can begin a new module, track their progress, take the quiz, and show off their super learner skills. We are always rolling out new content, whether it's for Citizen Developer, or making our 800+ courses even more robust and current.
Find your path to being a JD Edwards Super Learner! Contact us here, or read more about the EOne Academy.
Like this? Please share.