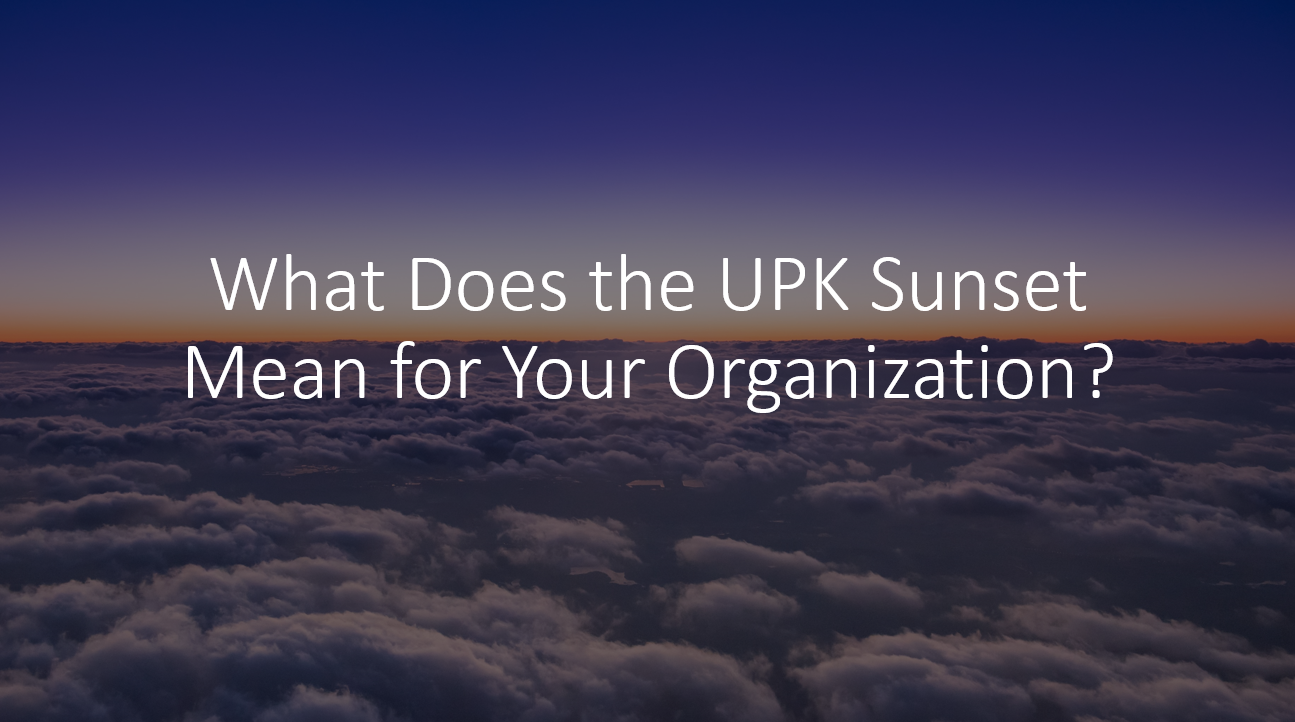 Worried about the expiration of UPK in April, 2019 and what it means for your organization? Stay up on the latest conversations around Oracle's User Productivity Kit by joining the UPK SIG Call this Wednesday, February 7th at 2:00 PM EST. The topics for this UPK SIG will include the sunset of UPK, UPK updates, the expiration time-line, important dates, and UPK and Collaborate 2018. We'll be joining the call and are staying up on the latest information on UPK and what it means for our customers. To register for the call, click here.
Did you know we now offer a free UPK Health Check to help organizations with the process of evaluating what the sunset of UPK means for their training both now and going forward? Not sure what to do before the April, 2019 expiration? Need help evaluating what content you have now and what you'll need in the future? Use the UPK Knowledge Center and not sure where to deploy your content if you make a switch to a different platform? We can help you evaluate your current UPK client, license structure, content, and content consumption processes to provide recommendations, such as what other tools might best suit your needs in the future. We also provide full project delivery and support and can help you sustain training development in your organization through the transition of the UPK sunset and beyond. Want to learn more about our services? Click here.
Like this? Please share.