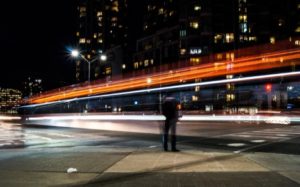 The changes facing the workforce today are quickly multiplying and include new technologies and a greater demand for highly skilled labor and technical knowledge. A recent article in the Harvard Business Review (May-June 2019), "Your Workforce Is More Adaptable Than You Think: Employees are Eager to Embrace Retraining – and Companies Need to Seize This as a Competitive Opportunity," highlights the need to close knowledge and skill gaps from the forces shaping organizations today. Training is an important component to supporting employee growth, but it's often used only when onboarding new hires, moving employees to new job roles, or when adopting or upgrading new technologies. Training is of course appropriate for these circumstances, but, as the article argues, "Advances are happening so quickly and with such complexity today that companies need to shift to a continuous-learning model — one that repeatedly enhances employees' skills and makes formal training broadly available." Developing a learning culture that is ready to answer the challenges of the modern workforce is key to organizational growth. So, how can your organization develop and implement a continuous-learning model?
There are several key elements to consider when developing a continuous-learning model. In addition to providing training for new employees, for employees in new roles, and for upgrades or new technologies, organizations also must expand their training to include more on the job opportunities. A Learning Management System (LMS) can also serve as a location for documentation, videos, or other helpful training that can be accessed from one location to help encourage employee learning. Whatever the content or location of training, whether it is in person, on the job training, or online, the training should align specifically with the overall business goals of the organization. Communication of training plans is also key, and should include specific training goals, challenges, and incentives. As your organization rolls out new training opportunities, sometimes they will generate new ways of doing things, and new ways of thinking. Make sure that there is space for employees to voice their ideas as part of the process. Organizations that have ample learning opportunities also have been shown to have an increased comfort with change and a higher ability to generate new ideas, which can result in valuable innovation for the organization. Mentoring, coaching, and career development can also be important supports when developed well to foster an organizational learning culture.
Want to learn more about how we can develop and support your organization's learning culture with our LaaS (Learning as a Service) offering? Click here, or contact us today.
Like this? Please share.