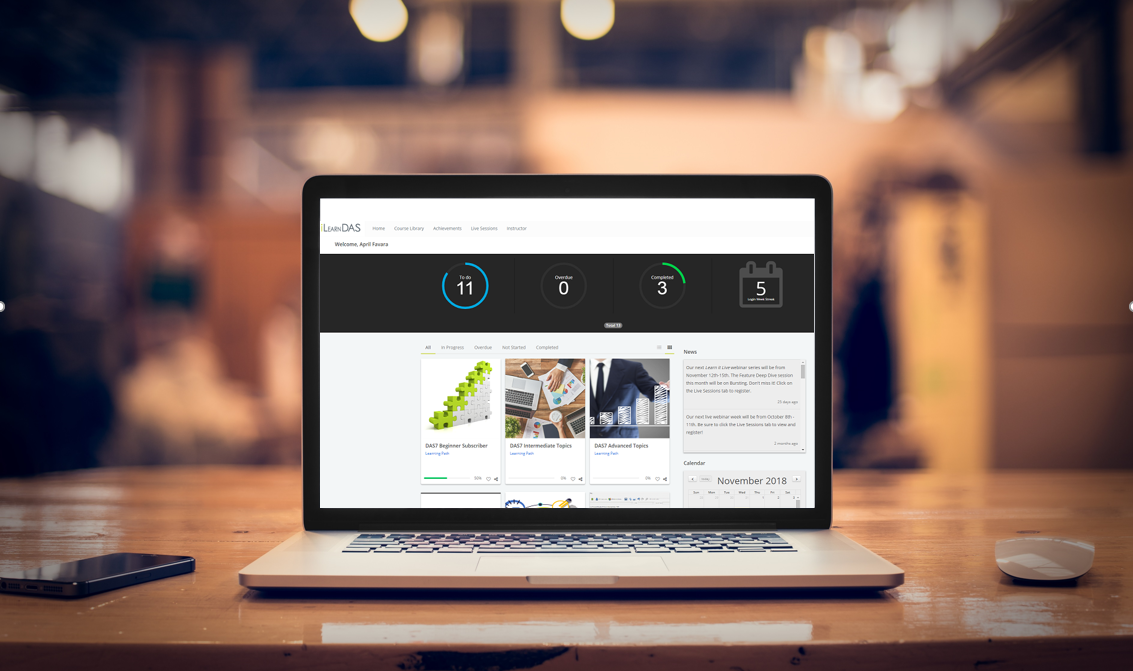 We are always updating and adding new content in DAS University and this month we will be adding new videos on Bursting! From understanding the basics to a Burst, to advanced Bursting features, we will have users covered with the new content. While we are always updating content to stay current, users can continue to access past training so that whether they are on the latest release, or on DAS 5.4 or 6, they will be sure to have the training they need.
In addition to adding and updating training content, subscribers also have access to continually improved features with our Cloud Learning Management System. Learners can access live training sessions without leaving DAS University, and can track their progress and achievements in DAS with modern reporting capabilities that also track points and badges. What else do you get with a subscription?
Live training offered on a monthly schedule with 10 hours of live web training each month
Over 150 short topical tutorials
Recorded advanced webinars that build complex reports and cover advanced topics
A robust bank of FAQs for beginners through administrators
Report solution examples
Access to student guides and quick reference cards
One-on-one, 24 x 7 training support through unlimited Ask a Trainer assistance
Interested? Contact us at [email protected] to get started!
Like this? Please share.