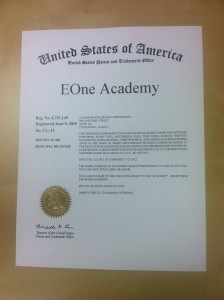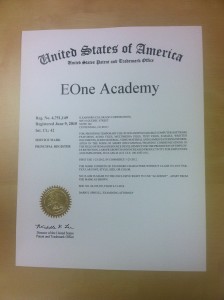 After a lengthy and detailed process, the US Patent Office has granted the EOne Academy™ a unique Trade Mark. What does this mean? Not much…but it's pretty cool to know we created a one of a kind JDE training solution recognized by the United States government to be awesome! Ok, maybe the certificate doesn't say 'awesome' but it does say "education/training communications in the field of human resources development for the promotion of employee retention, career growth and increased productivity."
For more information on how the EOne Academy™ can increase your employee retention and productivity, please contact Lisa Schoen at Lisa@ilearnerp.com .
Like this? Please share.